The Curation of Architecture through Cinematic Storytelling

An Alternative Architectural Narrative
Kyle Kallides

BArch Hons 2022
Supervisors:
Unit Leader: Dickson Adu-Agyei
Unit Tutor: Veronica Chipwanya
Unit Assistant: Demi Bridgland
UNIT 20
Spectres of the Frame
What if architecture could be designed like a film? And the narrative of the architecture followed a cinematic storyline? What could the architecture become? To execute this idea, one would need to have a story, a character and a method of conveying a narrative.

When looking at architecture that can tell stories, retail design is found to be successful in telling stories on a deep psychological level, hrough colour, lighting and sensory experiences. As well as creating an understanding of a brand without saying any words. These tools can be a powerful method of conveying a narrative.

After identifying these tools as a method for telling the story, the next step is to identify a story to tell. This leads me to Museum Africa, where there is a great opportunity to convey the African discourse, however, the museum finds itself lacking as there is no constant narrative and in fact, not much history about Africa.

The site is interrogated using satire and set design as a method of understanding the moments that make the museum. Through a series of scenes drawn as if they were to be acted out in real life, accompanied by 3D relief models to better understand the structure, lighting and depth within the spaces.

A typical film plotline is comprised of a prologue, inciting incident, rising action, climax, falling action and conclusion. And this is used as the basis of my design process, to discover how the museum's cinematic narrative will manifest with the viewer acting as the main character on this journey not viewing this movie from the outside but rather experiencing it.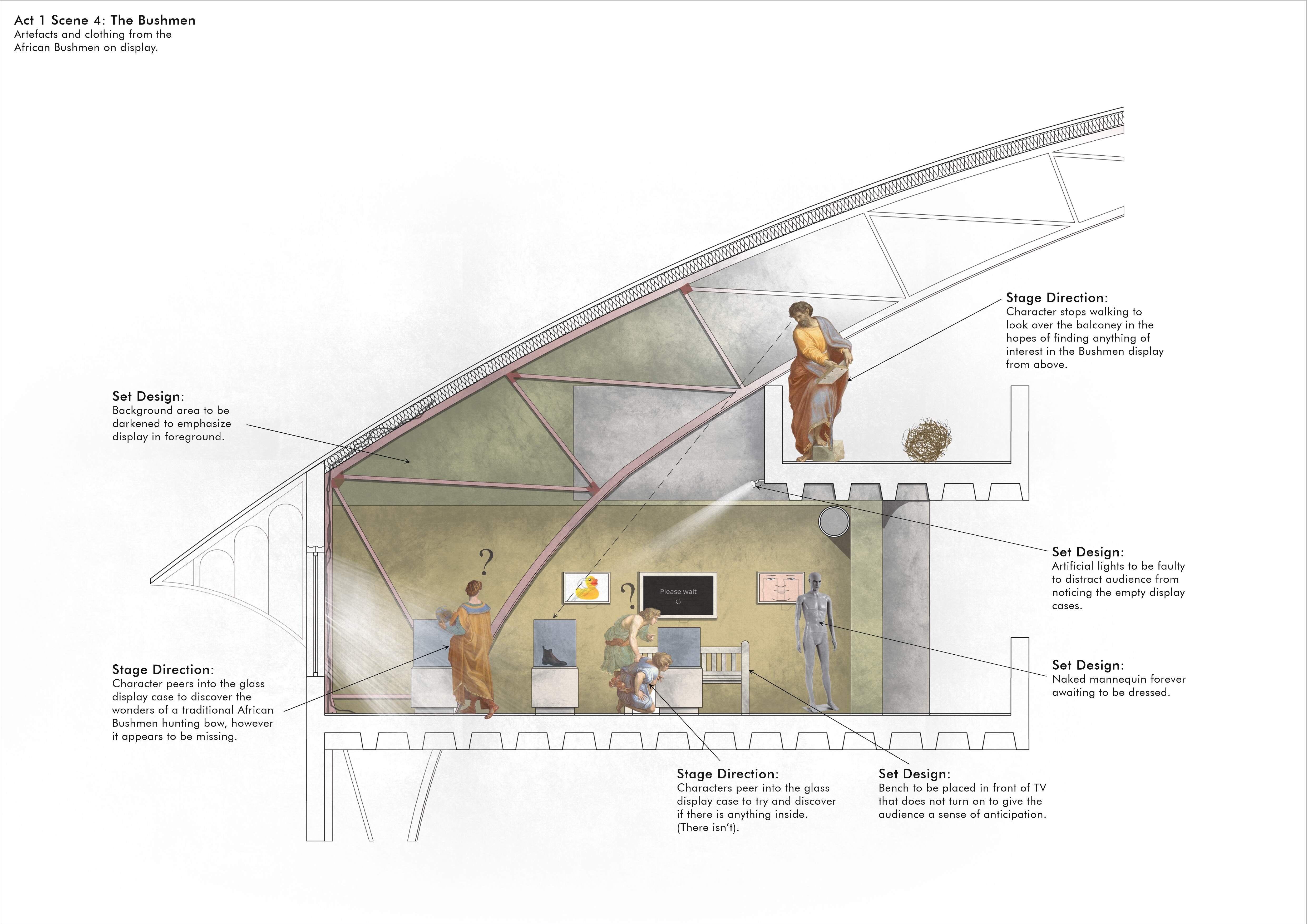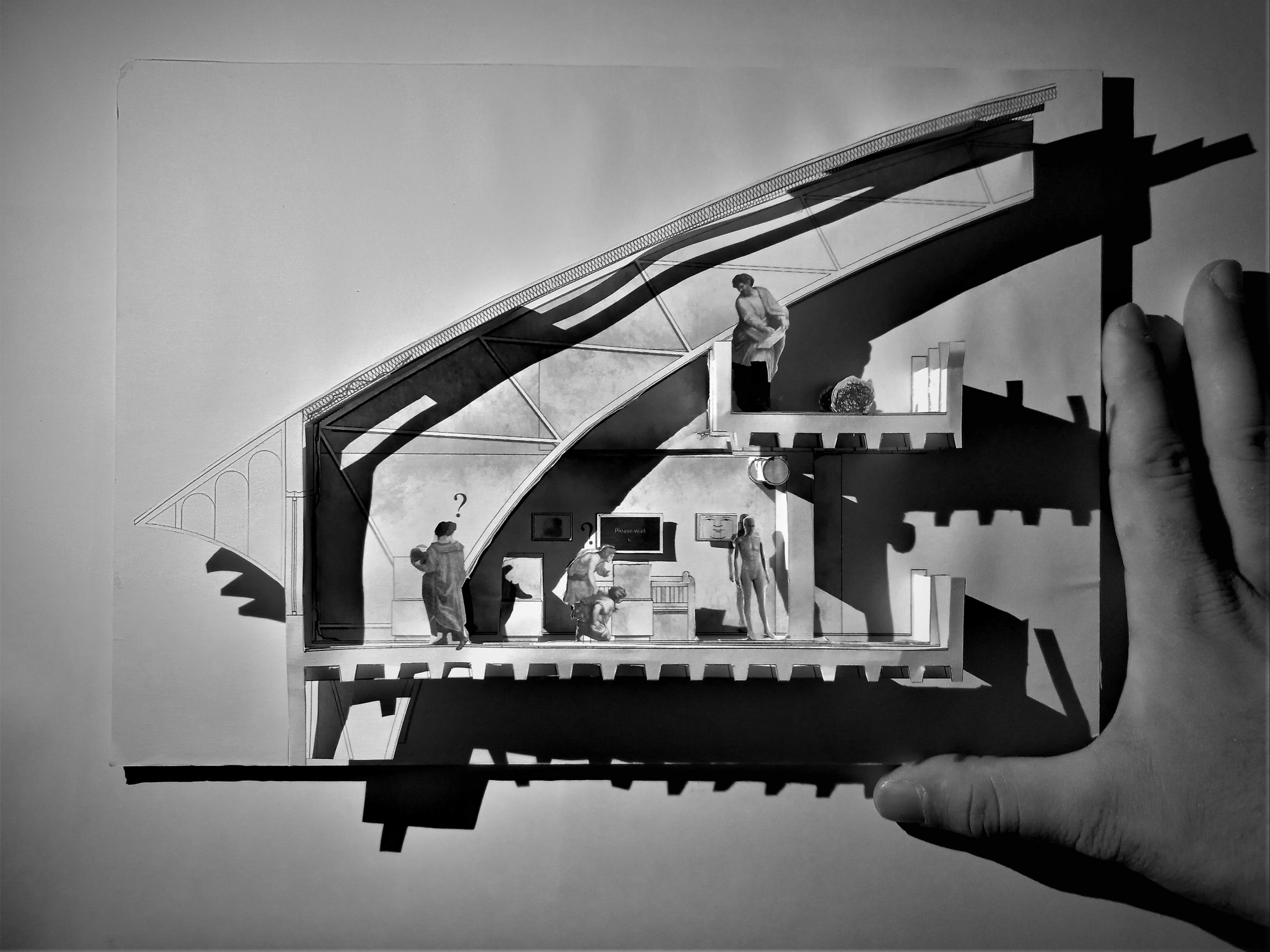 Keywords:
Storytelling, History, Identity, Immersive, Satire, Re:curation, Cinematic, Experience, Retail psychology, Set design, Reflection, Plot
---
Copyright © 2022 Graduate School of Architecture, University of Johannesburg, South Africa. All Rights Reserved.