Origin Lands

Evoking African Mythical Lands through Basotho Clan Praises
Thapelo Ntema

MArch 2022
Supervisors:
Unit Leader: Jiaxin Yan Gong
Unit Assistant: Ruth Manda
Unit Assistant: Thandeka Mnguni
UNIT 14
Rogue Roots: Magic of Port and Passage
Awards
Corobrik 'Best Use of Clay Brick' Prize
This project is concerned with the re-imagining of African mythical landscapes that have been "lost" to the dominant western narrative and history. The mythical landscapes are re-imagined through Basotho clan-praises 'diboko' as their poetic art, when recited, depict traces of geographical environments, ancestry, historical events, and rituals that establish ties between the clans, ground, and ancestors. This project is given form through methods and mediums of oral performances, drawings embedded in mythical speculations, imagining, and worlding to draw the mythical lands of the Bafokeng and Bahlakoana tribes. Thus, a manifesto of re-imagined African mythology as an alternative architectural and urban design phenomenological approach is suggested. Additionally, this project depicts and investigates the natural world through architectural tools and techniques that suggest mirroring of the two realms. The project tests and speculates the mythical potential to inform the African worlds we inhabit. The mythical landscape is reawakened through the performance of the rituals embedded in Basotho clan praises as a means of re-establishing ties of Basotho nation to the lost land located at Tafelkop Hill in Limpopo.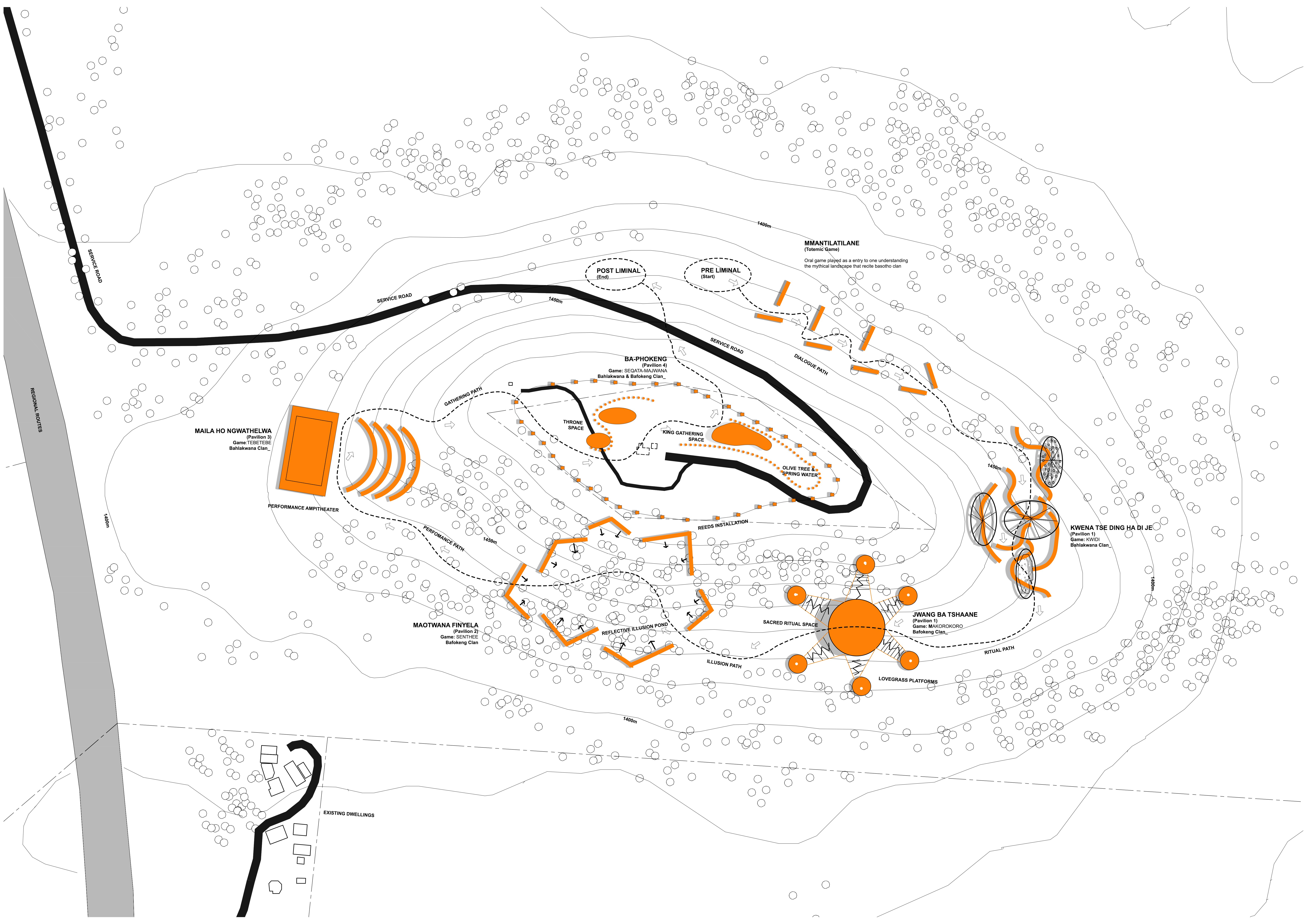 Copyright © 2022 Graduate School of Architecture, University of Johannesburg, South Africa. All Rights Reserved.