Signification In Liminality

Speculating a Sense of Place in Virtuality
Sharmaine Mango

MArch 2022
Supervisors:
Unit Leader: Dickson Adu-Agyei
Unit Tutor: Veronica Chipwanya
Unit Assistant: Demi Bridgland
UNIT 20
Spectres of the Frame
Awards
Unit 20 Prize
Distinction
Today abstraction is no longer that of the map, the double, the mirror, or the concept. Simulation is no longer that of a territory, a referential being, or a substance. It is the generation by models of a real without origin or reality: a hyperreal. The territory no longer precedes the map, nor does it survive it. It is nevertheless the map that precedes the territory – precession of simulacra – that engenders the territory, and if one must return to the fable, today it is the territory whose shreds slowly rot across the extent of the map.
- Baudrillard (1994:1)
The project explores methods of signification in physical architecture, with the expectation of integrating these methods into virtual platforms, as a means of grounding what appears as hyperreal. These virtual platforms are identified as liminal due to their dynamism and position between reality and fantasy.
Using Constitution Hill as the site, the project draws from film, proposing techniques that simultaneously create a sense of place and transform traditional ideas of museums in the physical and virtual realm.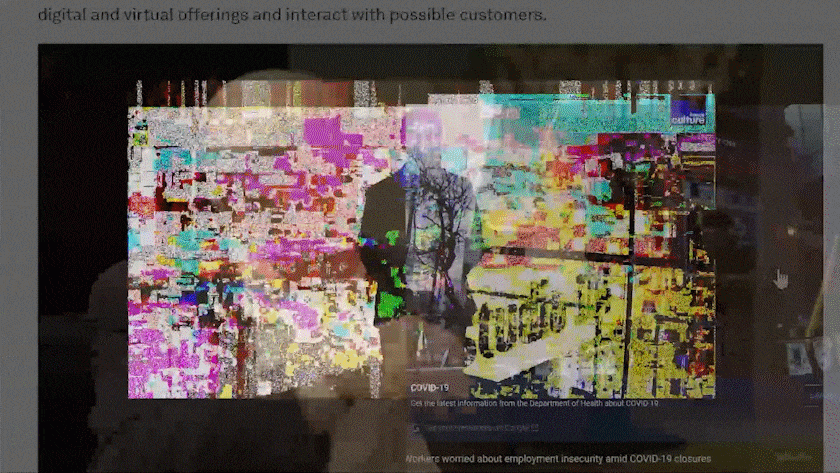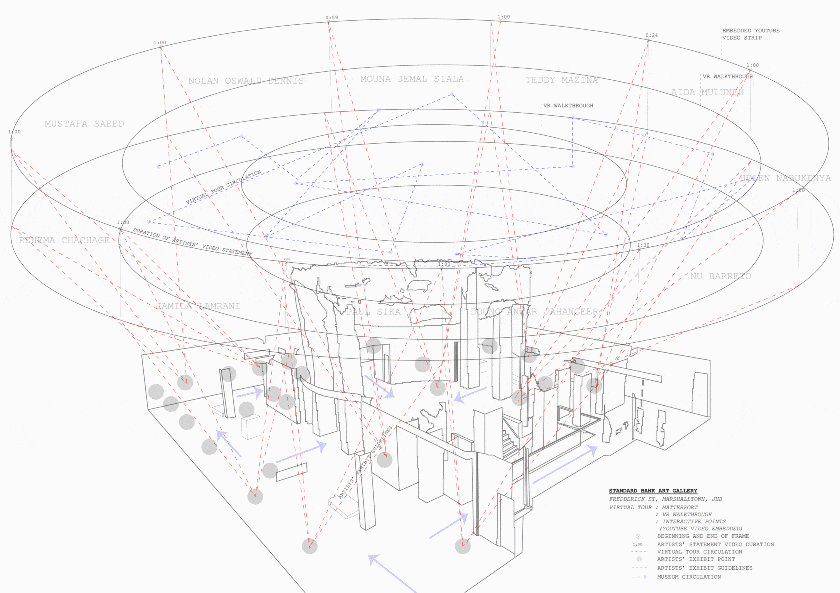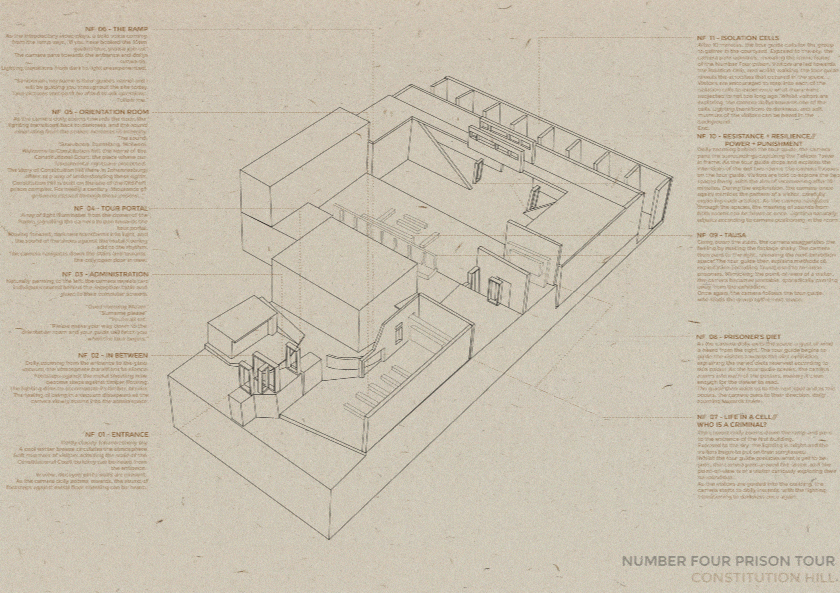 Keywords:
Ambience
,
Atmosphere
,
Aura
,
Delusion
,
Deconstruction
,
Distraction
,
Fantasy
,
Framing
,
Hyperreality
,
Illusion
,
Image
,
Projection
,
Sense
,
Transition
---
Copyright © 2022 Graduate School of Architecture, University of Johannesburg, South Africa. All Rights Reserved.