Climate Change and the Agency of Water

Razeenah Manack

MArch 2022
Supervisors:
Unit Leader: Tuliza Sindi
Unit Assistant: Tshwanelo Kubayi
Unit Assistant: Miliswa Ndziba
UNIT 19
Unsettling Ground: Beyond the Terra Nullius
Awards
Distinction
The interchangeable nature of the institutional definitions of authority and agency form the ground conditions of the work[1], where the architectural profession acts as an infrastructural proxy to human forms of authority, while operating as a threat to the agency of nature.
Rooted in the natural bodies of water surrounding the Eastern Cape of South Africa[2] due to its susceptibility to rising water levels[3], the work attempts to define and orient architectural practice toward operating as an agent of assimilation by abiding by the agency of nature, specifically water, to aide in humanity's assimilation to the inevitable effects of climate change. This is explored through the proposition of a legislative framework of urban design for the architectural profession with the town of Makhanda, which is situated 500m above sea level, as a test case.
Through mapping, model-making, performance, and scripting, the work captures the agential motions of water and its relationship to architecture, providing its current and proposed indexes.
-
[1] Dovey, K., 2008. Framing Places. [online] Google Books. Available at: <
https://books.google.com/books/about/Framing
> [Accessed 4 May 2022].
[2] Mather, A., Garland, G. and Stretch, D., 2009. Southern African sea levels: corrections, influences and trends. African Journal of Marine Science, [online] 31(2), pp.145-156. Available at: <
https://www.tandfonline.com/doi/abs
> [Accessed 5 July 2022].
[3] Ngcuka, O., 2021. CLIMATE CRISIS: How rising sea-levels may impact Durban and Cape Town. [online] Daily Maverick. Available at: <
https://www.dailymaverick.co.za/article/2021-10-24-how-to-navigate-the-rising-sea-levels
> [Accessed 5 July 2022].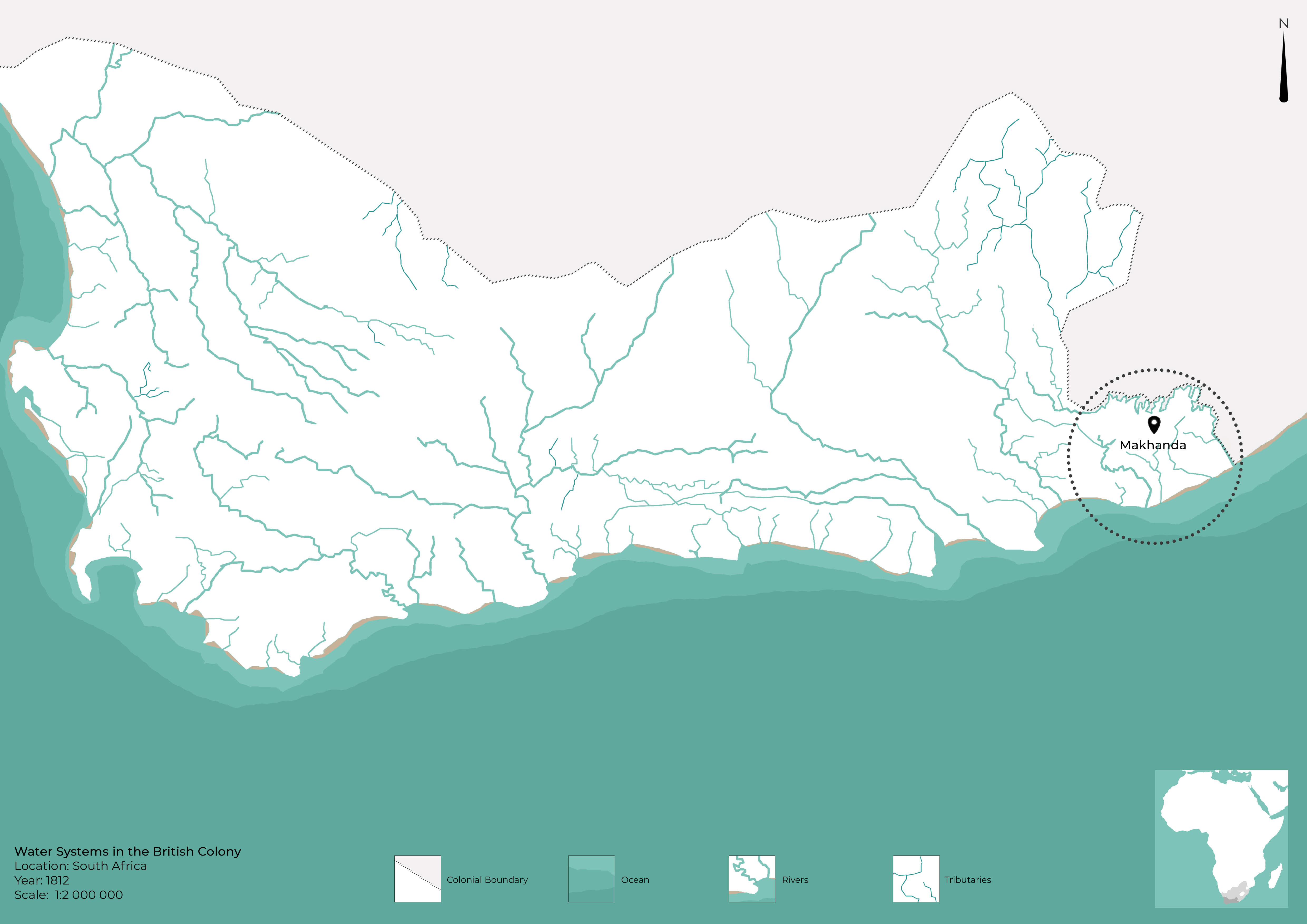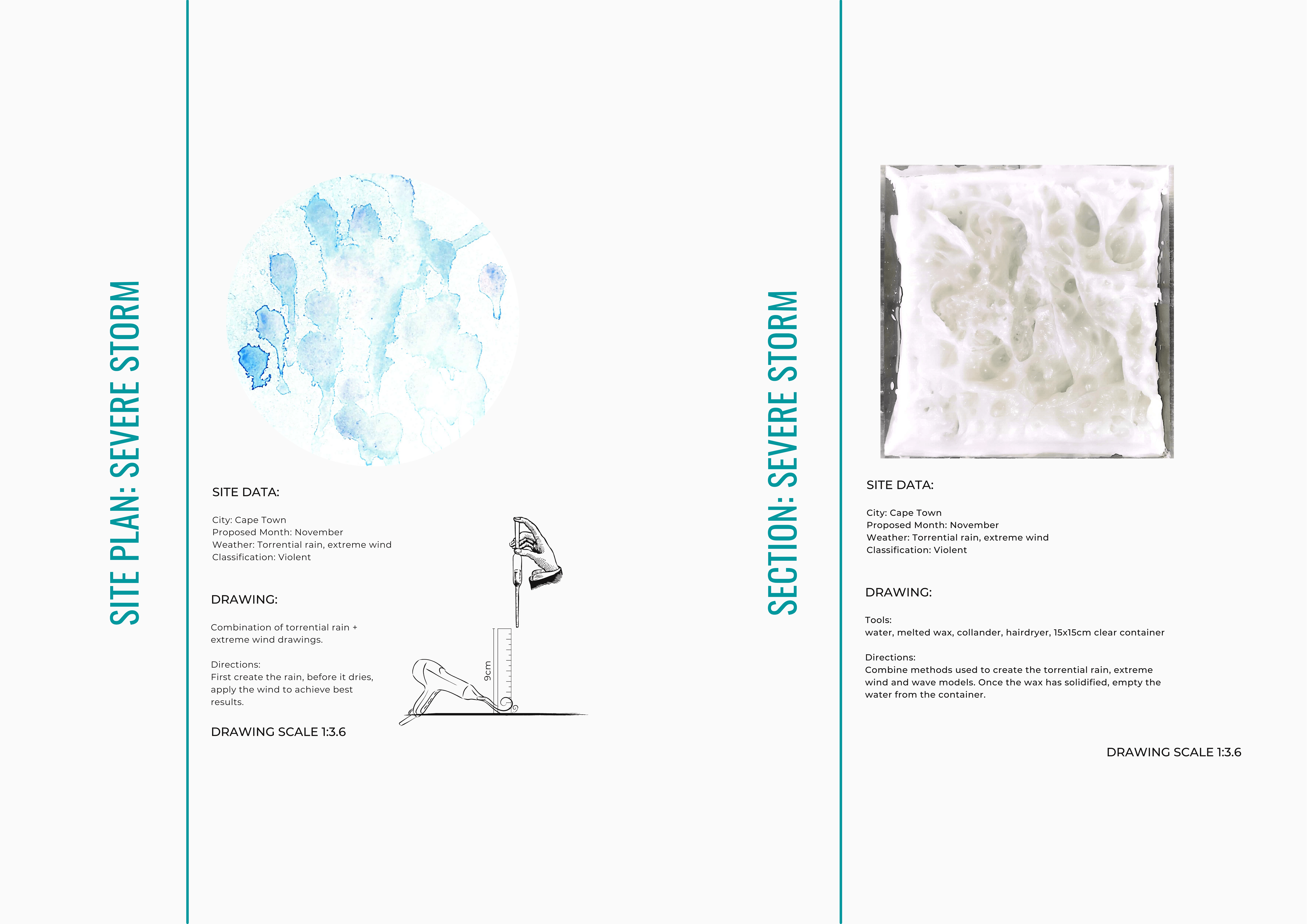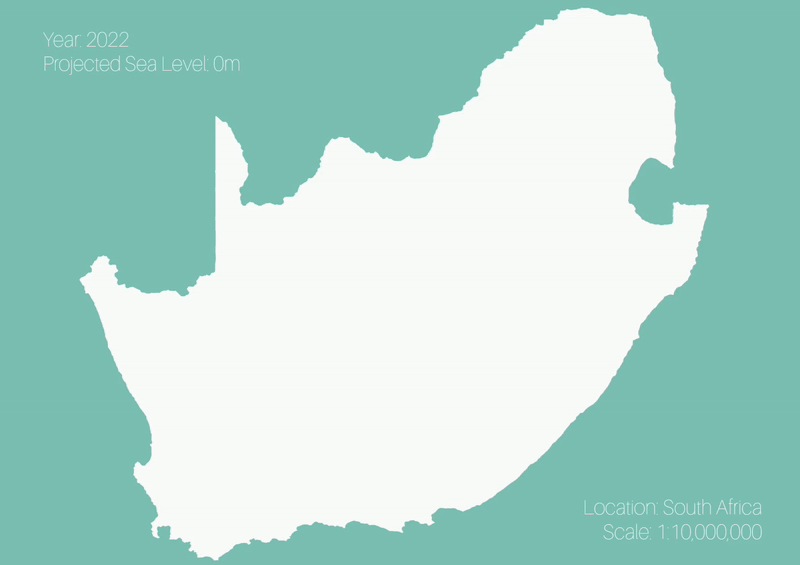 Copyright © 2022 Graduate School of Architecture, University of Johannesburg, South Africa. All Rights Reserved.