Foretelling African City

Contemporary Zulu Narratives as Projections and Aspirations of Johannesburg
Mvelo Manyathela

MArch 2022
Supervisors:
Unit Leader: Jiaxin Yan Gong
Unit Assistant: Ruth Manda
Unit Assistant: Thandeka Mnguni
UNIT 14
Rogue Roots: Magic of Port and Passage
Johannesburg, albeit the lifetimes it has gone through since its forming, still holds to ideals and aspirations of a past of which author of the book, 'Johannesburg: The Elusive Metropolis', Achille Mbembe describes as ''a world shaped by the crucible of colonialism''. Though inhabited by a vast number of migrants, native and foreign, what is still predominantly observed is an architectural and aspirational envisioning of a colonial past over the African. This body of work explores Zulu proverbs and Maskandi music (lyrics) to map the stories of Zulu migrants as they move from KZN to Johannesburg. This work traces their values and aspirations along this journey. The proverbs and Maskandi lyrics are analysed in relation to contemporary Johannesburg. This work probes existing architectural languages that identify with a set of notions held by the Zulu male to produce the conditions in which African narratives project future architectural and societal aspirations of the migrant Zulu male within Johannesburg. This is explored through various forms of storytelling that draw inspiration from proverbs, shadow play and notions of the sign and the signified. The intention in this foretelling speculates a future African city that is not defined by experiences of colonial settlers and their ideals of an African city, instead the city should project futures built from the aspirations of an African identity.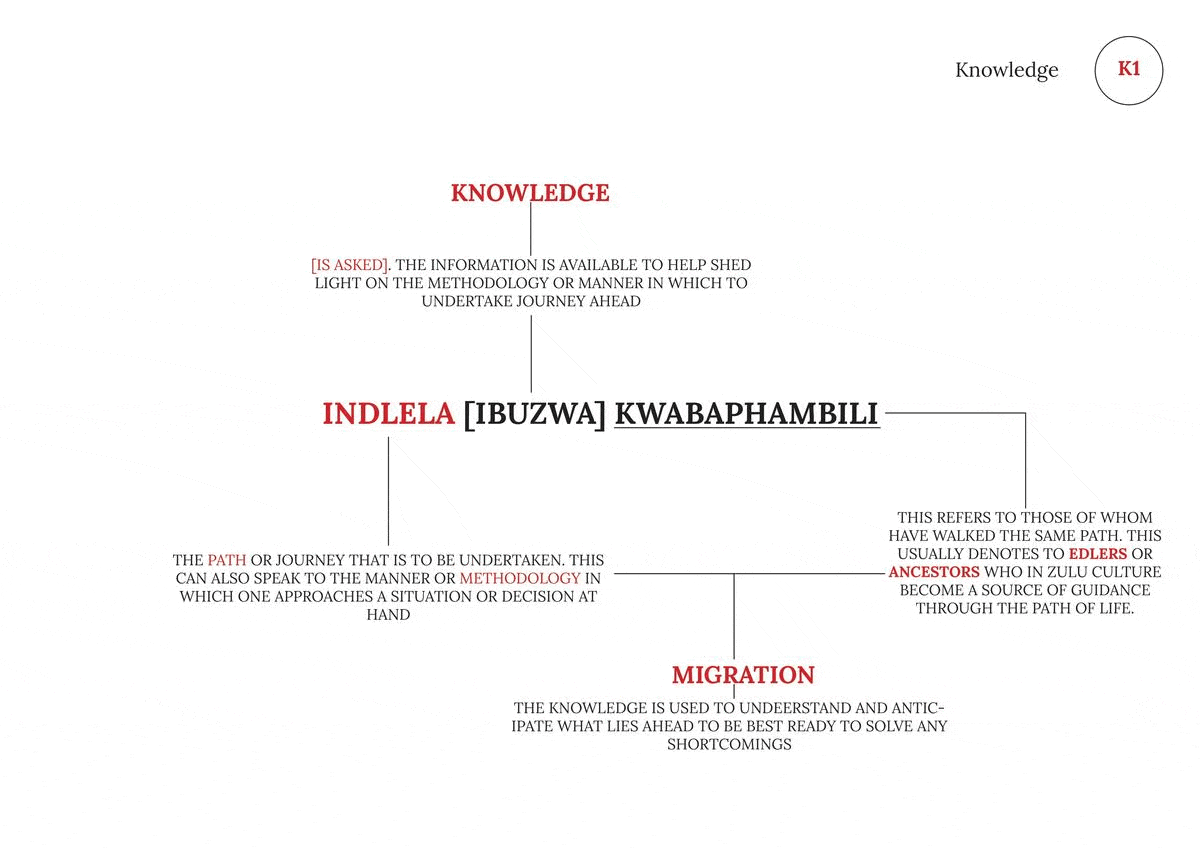 Copyright © 2022 Graduate School of Architecture, University of Johannesburg, South Africa. All Rights Reserved.