The Museum of Disaster

Architectural Choreography for a 20,000-year Event Horizon
Freda Esterhuyse

MArch 2022
Supervisors:
Unit Leader: Craig McClenaghan
Unit Tutor: Ruby Mungoshi
Unit Assistant: Azraa Gabru
UNIT 21
Phantom Cartographies
This thesis, a fictional speculative narrative, starts at the event horizon, a point of no return.

I explore ways in which the performance of architecture can be reconsidered during and after an event that radically alters our familiar world: a nuclear disaster. Considering that a landscape impacted by severe nuclear contamination can take tens of thousands of years to rehabilitate to the point of human inhabitation, can we implement radical strategies in anticipation of this 'event horizon' that ultimately ensures our survival in a new, hostile environment through a series of self-sustaining, environmentally responsive architectural choreographies?

The architectural proposals for this project take the form of three architectural interventions located around the disaster area.

The Museum of Disaster is activated at the moment in which Koeberg's current form and function are effectively 'ruined' owing to radical changes in land, sea and air. This activation triggers a series of reconfigurations: architectural, programmatic and material, in which the site is transformed into an environmental station; a repository of unknown landscape recordings over a protracted period, as the landscape and environment enter a post-disaster phase of recovery and rehabilitation – or continual toxic instability.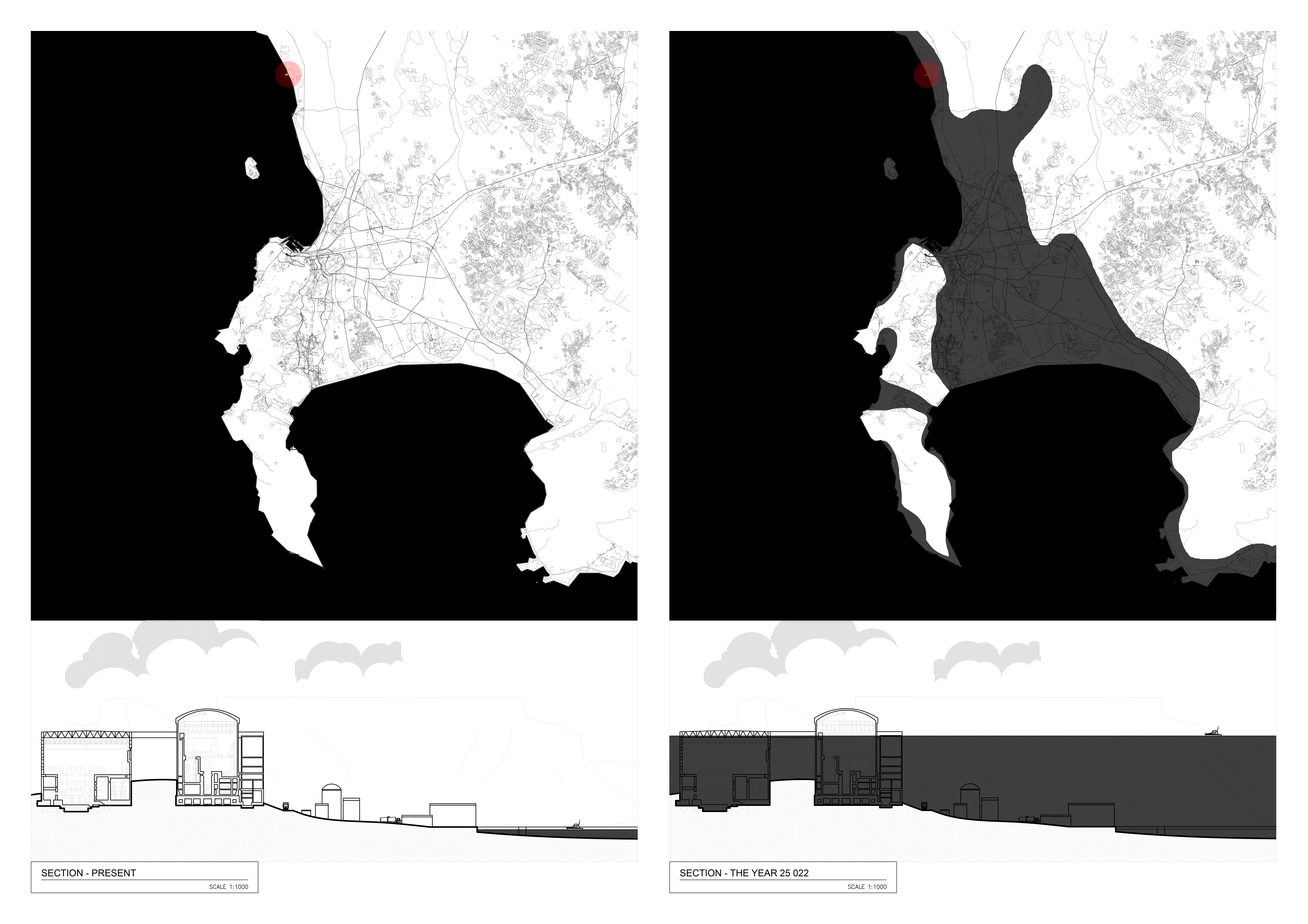 Copyright © 2022 Graduate School of Architecture, University of Johannesburg, South Africa. All Rights Reserved.