Broken Narratives and Blurred Recollections

[Re]constructing Sharpeville's Broken Memorial Landscape
Cindy Langa

MArch 2022
Supervisors:
Unit Leader: Dr. Finzi Saidi
Unit Leader: Mathebe Aphane
Unit Tutor: Bonolo Masango
Unit Tutor: Nomalanga Mahlangu
UNIT 15X
Landscapes of Memory
Awards

Corobrik Winner
Unit 15 Prize
Distinction
"Instead of viewing memory as the retrieval of a record, we are asked to see it as the active construction of a story that meets the needs of the teller" (Ndlovu and Hlongwane 2019 : 78).
My project critiques the memorialisation of the Sharpeville massacre, and proves how the memory of the massacre has been vandalised – narratively and physically – pre- and post democracy.
I argue that the blatant erasure of these narratives is an act of violence against the victims, and the surviving community of Sharpeville.
The broken narratives I investigate (amongst many) include:
The alleged number of people who died versus oral accounts insisting it was more.

Narratives of alleged mass graves of victims who remain unaccounted for.
The flow of blood to the Dlomo Dam.
The erasure of Top Location from historical narratives.
Through use of Catherine Dee's 'Hypothetical Design' as a methodology, I speculate on ways to begin repairing of the narrative and the memorial landscape.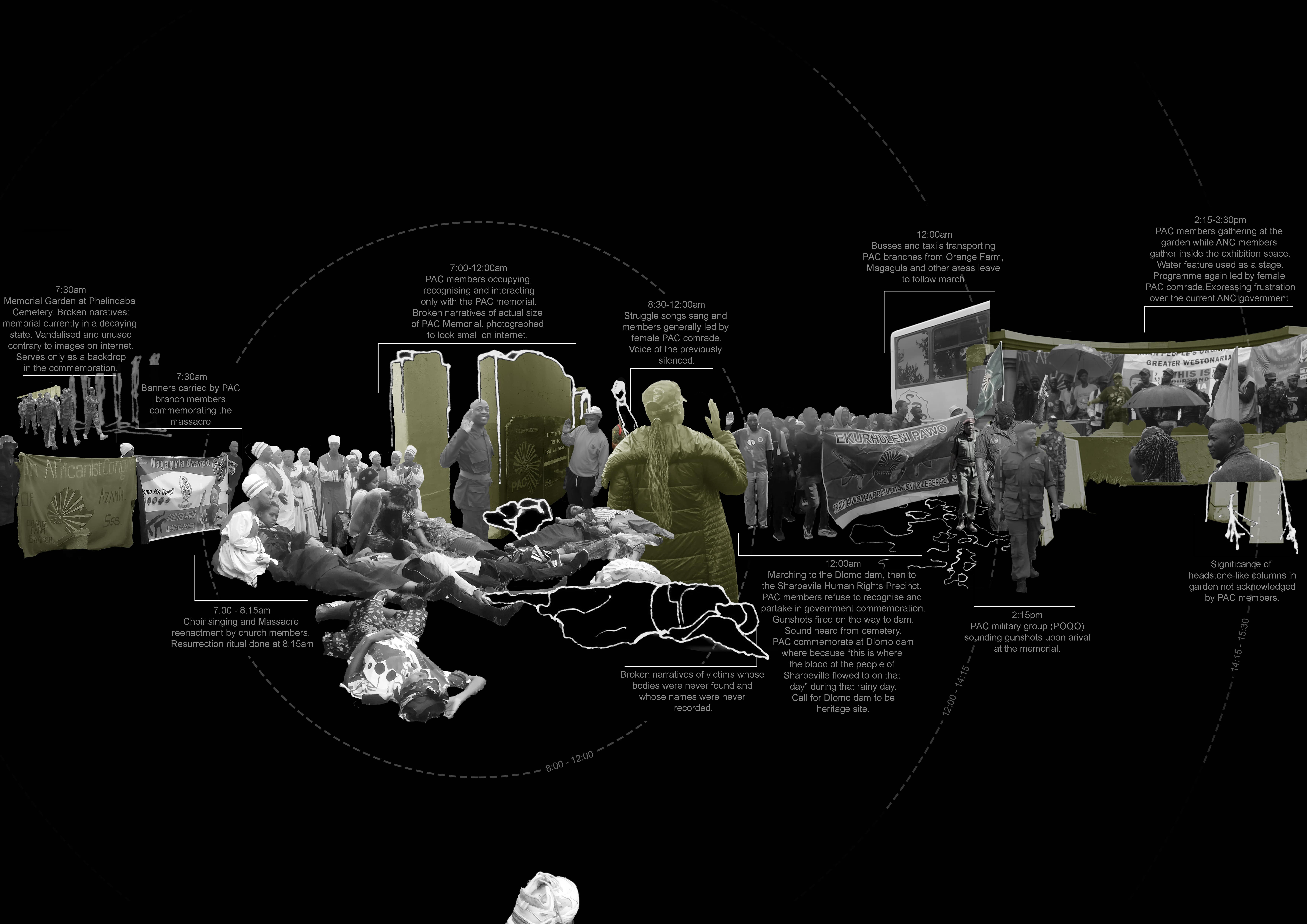 Copyright © 2022 Graduate School of Architecture, University of Johannesburg, South Africa. All Rights Reserved.