Curated Views and The Importance of Creating Considerable Windows

A Hyper-focused Interrogation or Examination of Architecture and Many of Its Comprising Elements
William Hindle

BArch Hons 2022
Supervisors:
Unit Leader: Gregory Katz
Unit Tutor: Jaco Jonker
Unit Assistant: Senzo Mamba
UNIT 17
Making... A Difference 2022
Awards
Distinction
My project, curated views, considers the importance of creating considerate windows which alter the spacial perception of a building.

Pinmill farm located in Sandown, Sandton – adjacent to the Jukskei River – is facing an occupancy crisis. It is as if the buildings evoke a picturesque contextual atmosphere, containing a narrative not necessarily bodied in the architecture.

By experimenting with mirrors, one can manipulate the focal point of a scene. These mirrors become artificial windows that alter the scene. My artefact includes a series of apertures that open up to specific views; these direct views toward a single focal point. When those mirrors move, the scene changes.

These images are composed, creating a composite of scenes representing Pinmill's context embodying the exterior narrative into the spatial perception.

Through this project, I intend to introduce scenes surrounding the building – scenes that evoke beauty and tell a story – into the building without compromising comfort. By changing the scenery, I hope to create a more effective way of interacting with the space without drastically changing the architecture.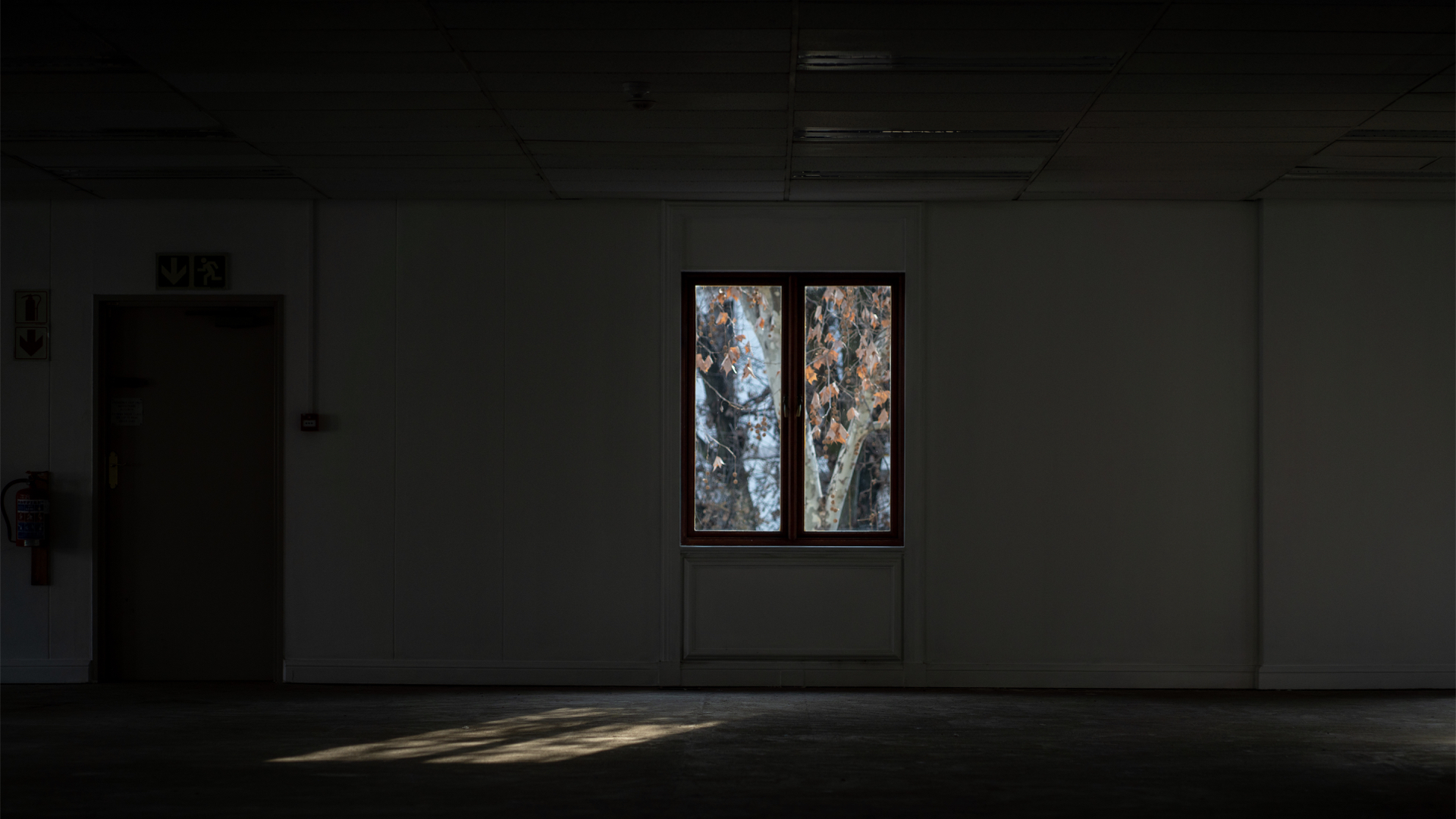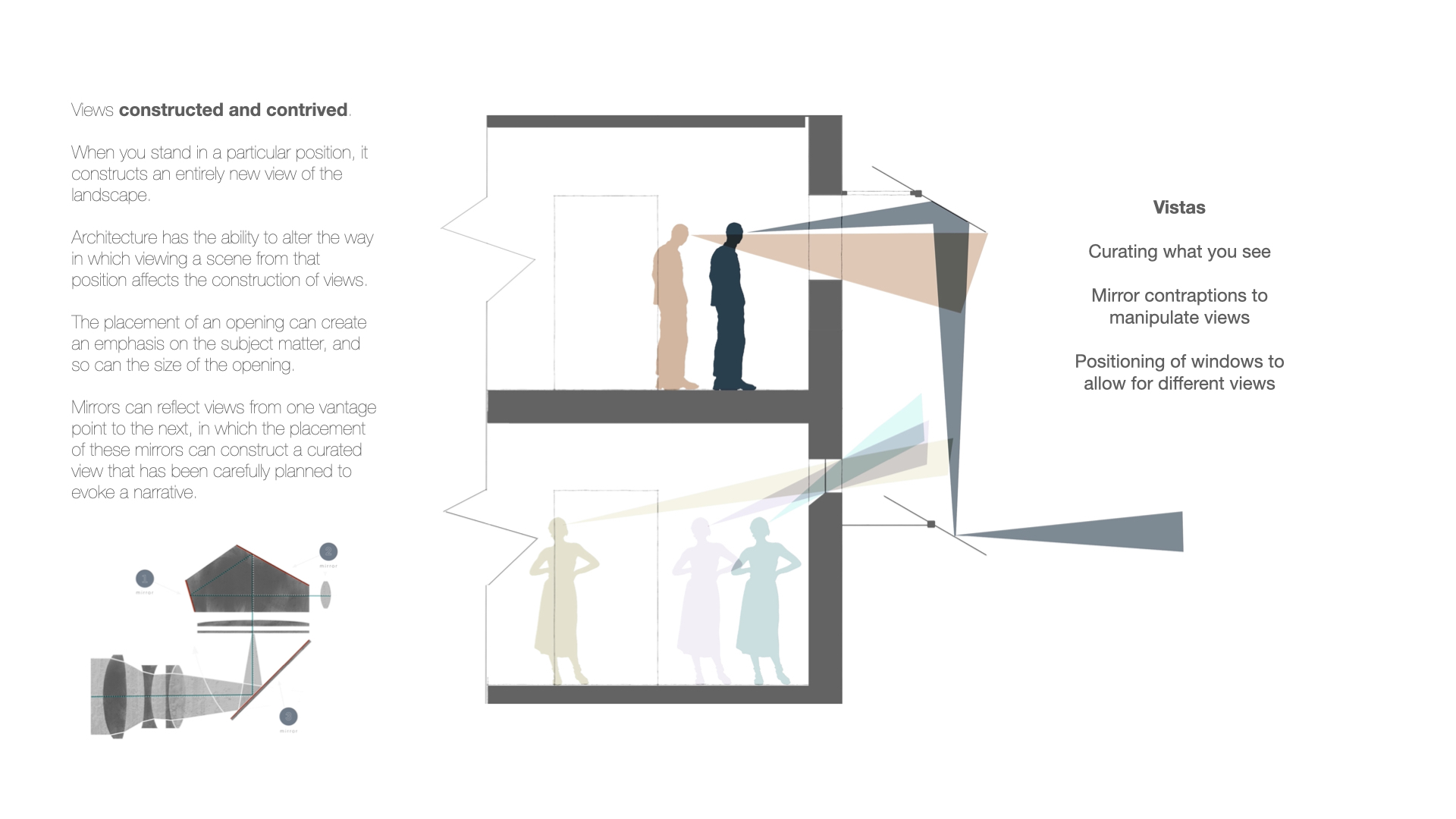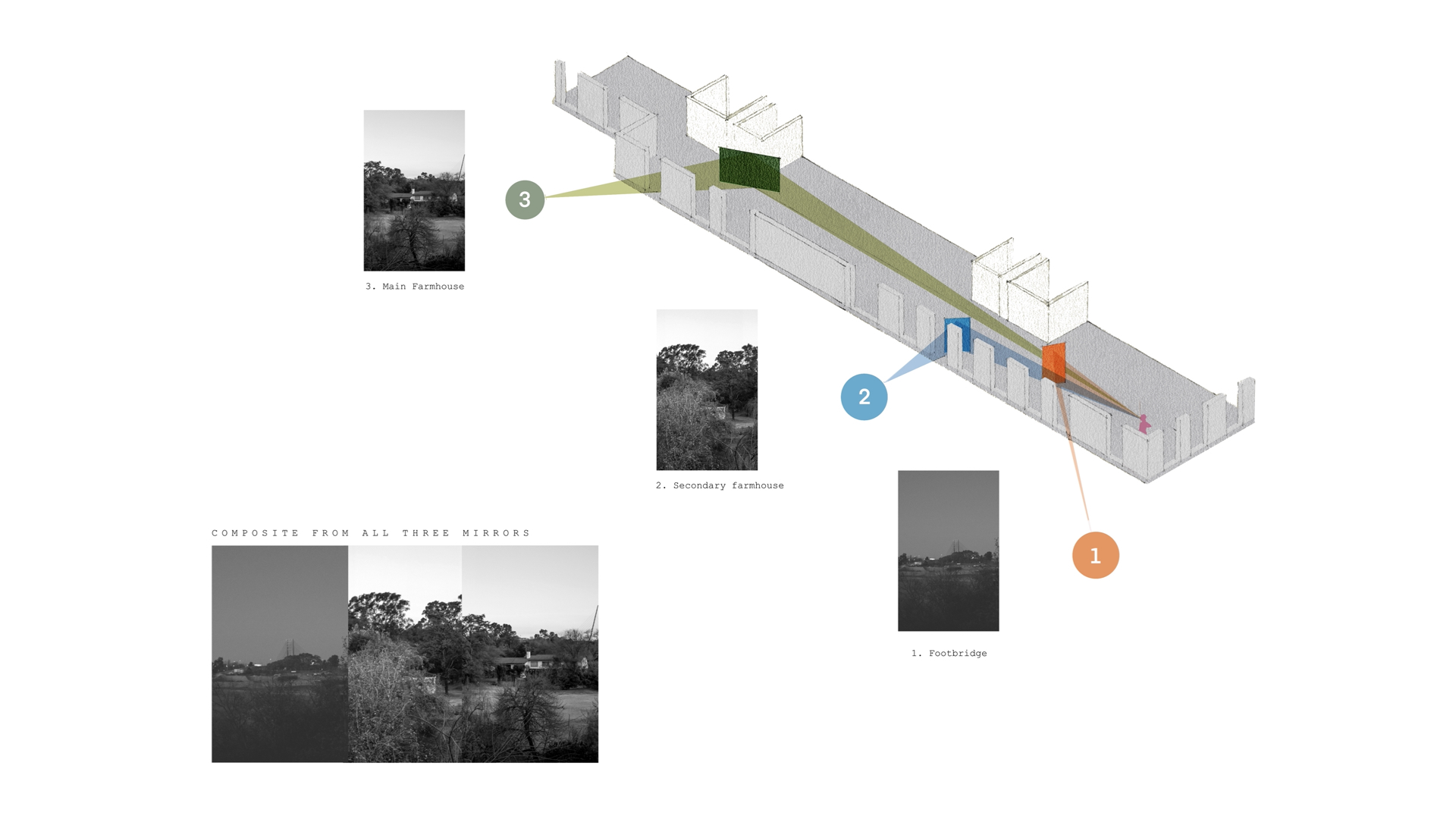 Keywords:
Experimental
,
Windows
,
Projection
,
Phenomenology
,
Curation
,
Views
,
Intervention
,
Office park
,
Modularity
,
Adaptability
,
Aperture
,
Reflection
,
Light
,
Picturesque
,
Analysis
,
Interrogation
,
Examination
---
Copyright © 2022 Graduate School of Architecture, University of Johannesburg, South Africa. All Rights Reserved.