The Street Without A Name

Investigating Sharpeville Memorial Site as a Spatial Anchor
Mahlatse Thipe

BArch Hons 2022
Supervisors:
Unit Leader: Dr. Finzi Saidi
Unit Leader: Mathebe Aphane
Unit Tutor: Bonolo Masango
Unit Tutor: Nomalanga Mahlangu
UNIT 15X
Landscapes of Memory
The objective of the MDP is to develop principles of anchors that are contextualised in the township of Sharpeville. These principles are to be used as a framework to look at how the memorial landscape can apply transformative design concepts to become an anchor in the township and to achieve the concept of place-making.

The entire street – the street without a name – is also investigated as the chosen site. It is the chosen site as it is important to the events of the Sharpeville Massacre. It is the same street where the police opened fire on the crowd during the 1960 protest, yet today the street exists without a name. My proposal is to redesign the street, along with the Sharpeville Memorial site, and to propose a new name for the street: 'Sharpeville Massacre Street'.

The proposed interventions aim to bring about a commemoration of mobility in Sharpeville. One that does not only look further back into the memories of the tragic events of the massacre but a commemoration that will help the community to constructively move forward in the betterment of their lives.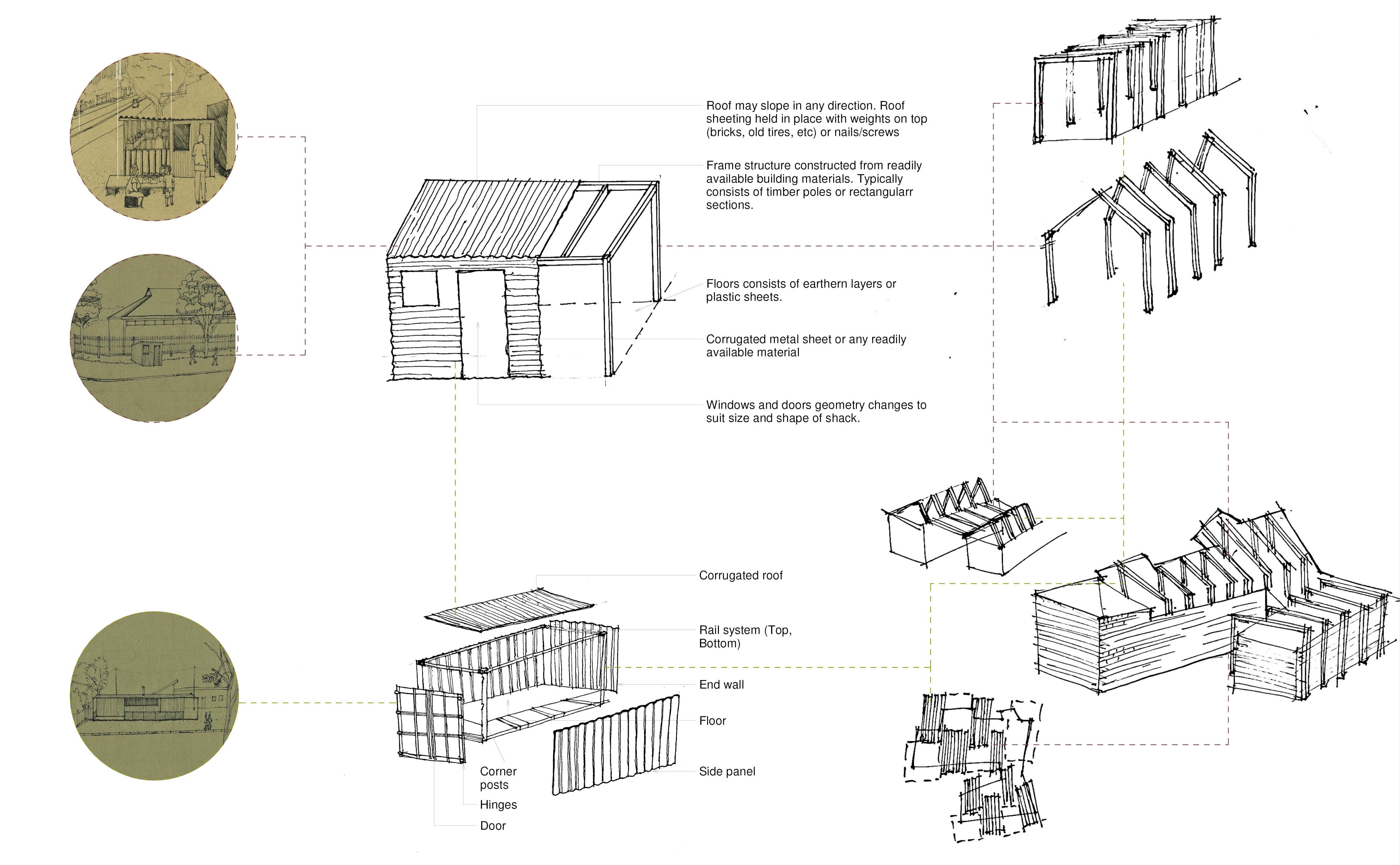 Copyright © 2022 Graduate School of Architecture, University of Johannesburg, South Africa. All Rights Reserved.