Khaalid Dangor

BArch Hons 2022
Supervisors:
Unit Leader: Dickson Adu-Agyei
Unit Tutor: Veronica Chipwanya
Unit Assistant: Demi Bridgland
UNIT 20
Spectres of the Frame
Awards
Distinction
"
Night after night, Shahrzad beguiles Khalid, weaving stories that enchant, ensuring her survival though she knows each dawn could be her last."
Renee Ahdieh, The Wrath & the Dawn
(Ahdieh, 2015)
Similar to A Thousand and One Nights, a compilation of folk tales spanning centuries and with roots tracing back to ancient and medieval literature, the Romanticism movement promotes folk art, customs and nature which condition human activities in the form of customs, language and traditions and could be attributed to romantic depictions of freedom, heroism, nationalism, nobility and strength in literature. Reviewing the above explanation of romanticism, the architecture of romance is a building design concept promoting aesthetic values that can be an impression and represent history. 
My central research question still remains, "what if… romance was the primary function of architecture?" 
My MDP draws on the narratives from A Thousand and One Nights and Wes Anderson's film 'The Grand Budapest Hotel.'  
I aim to create an architecture that promotes romance. I investigate the qualities embodied by the Romanticism movement, Eclecticism approach, Camp style and the Cabaret form of theatrical entertainment. By incorporating local folk art, customs and traditions, I will attempt to contextualise the architecture in Johannesburg.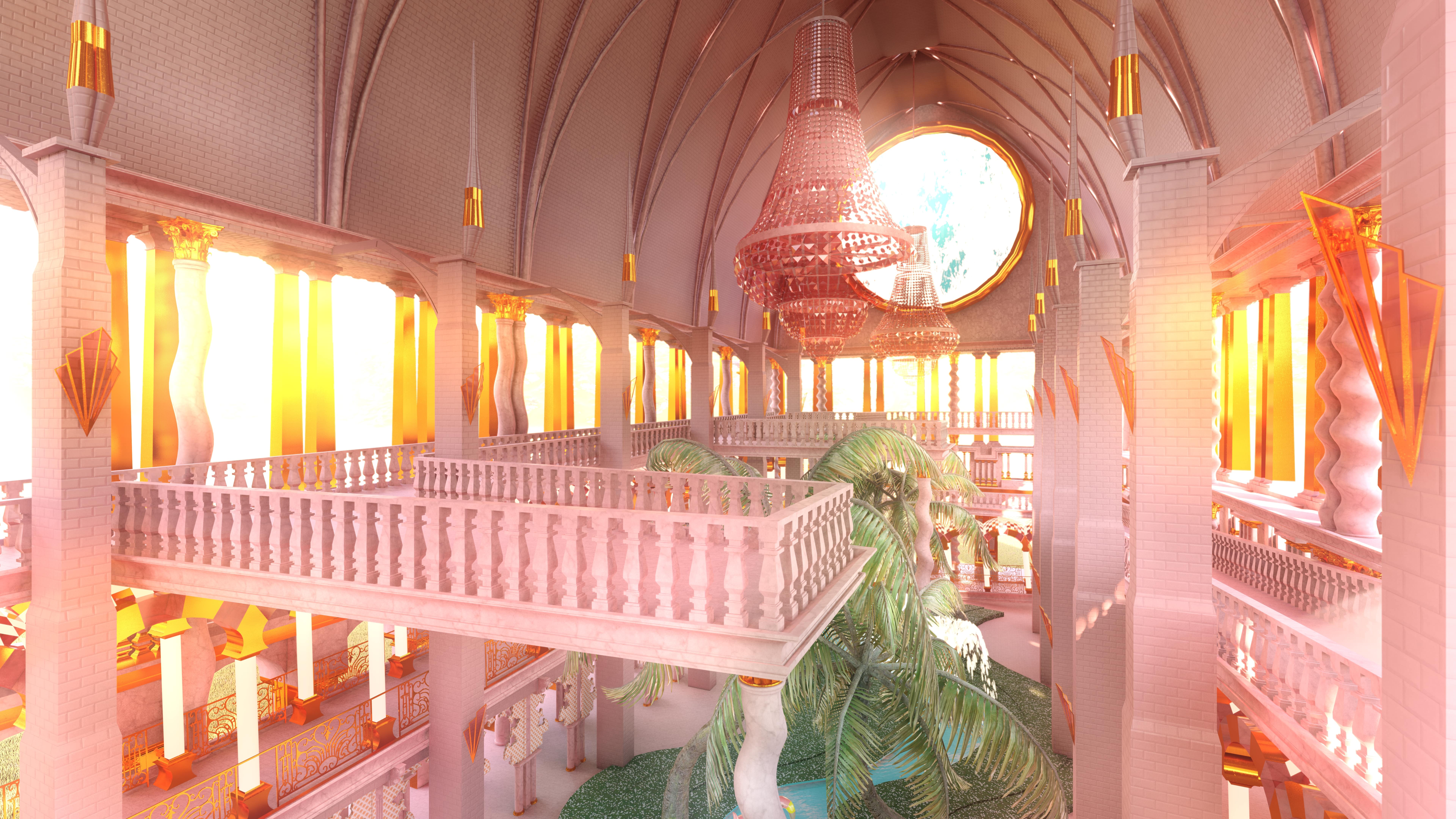 Copyright © 2022 Graduate School of Architecture, University of Johannesburg, South Africa. All Rights Reserved.