Newclare's Buffer Zones
Countering Voids in the City
Heinrich Kok

BArch Hons 2022
Supervisors:
Unit Leader: Jiaxin Yan Gong
Unit Assistant: Ruth Manda
Unit Assistant: Thandeka Mnguni
UNIT 14
Rogue Roots: Magic of Port and Passage
Throughout the year, this project engaged with ways of rejuvenating spaces that are no longer in use. Thus, Newclare was identified as a site, being the first coloured township in Johannesburg which currently faces several social issues. It occupies the middle ground between Johannesburg CBD and Sophiatown, as well as areas zoned as residential and industrial. Within this area a number of buffer zones are identified, mainly acting as racial and social buffer zones as forms of barrier, control and monitoring systems within the area. Within Newclare, a railway line was introduced to counter the effects of the spatial segregation during apartheid. The physical spatiality of the railway line has become a buffer architecture which has once again reinforced the use of buffer zones in the city. This project aims to challenge the effects of these buffer zones (new and old) to create spaces of connection to promote access into Newclare, giving it an additional purpose of leisure and fitness by proposing a sports complex.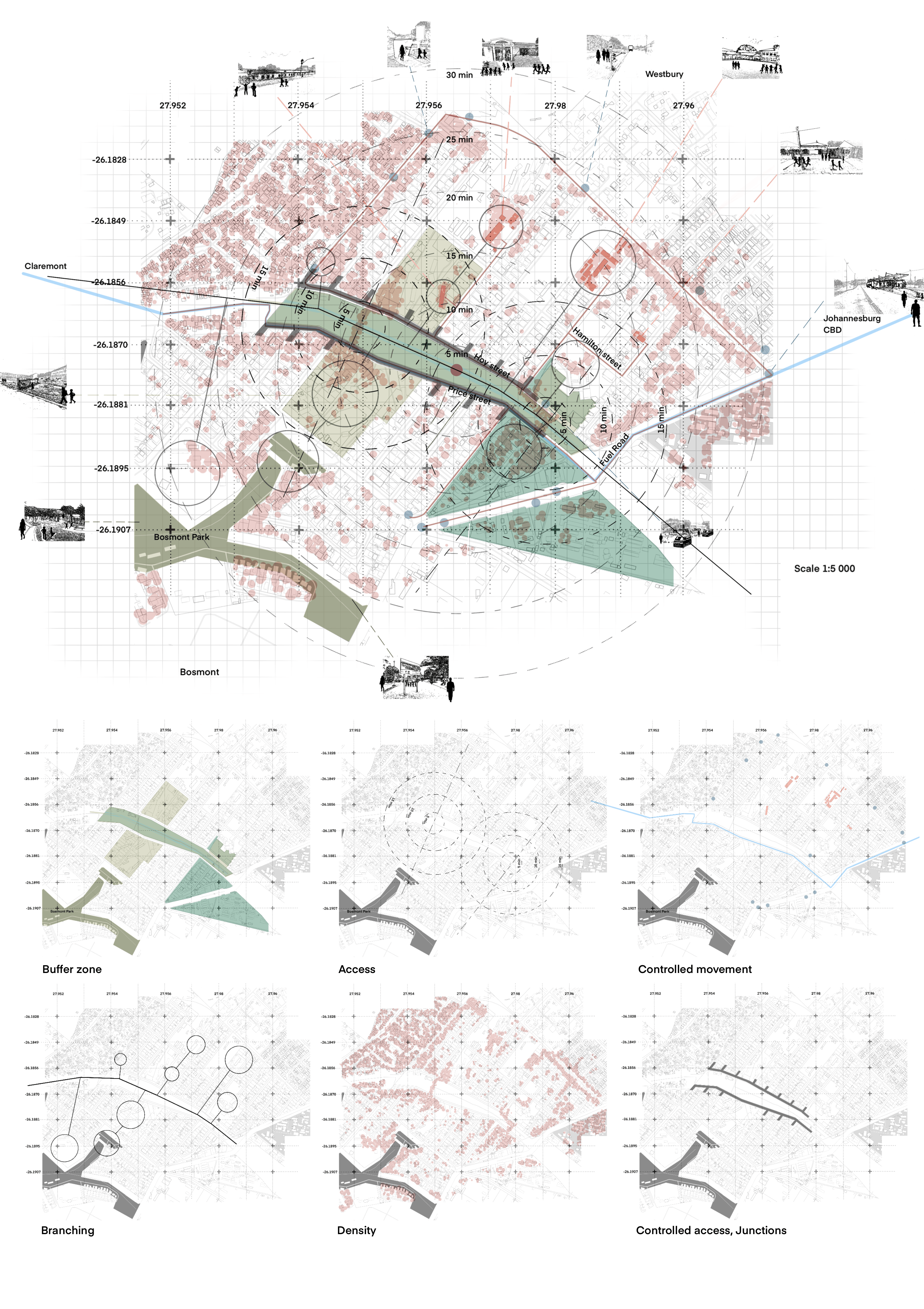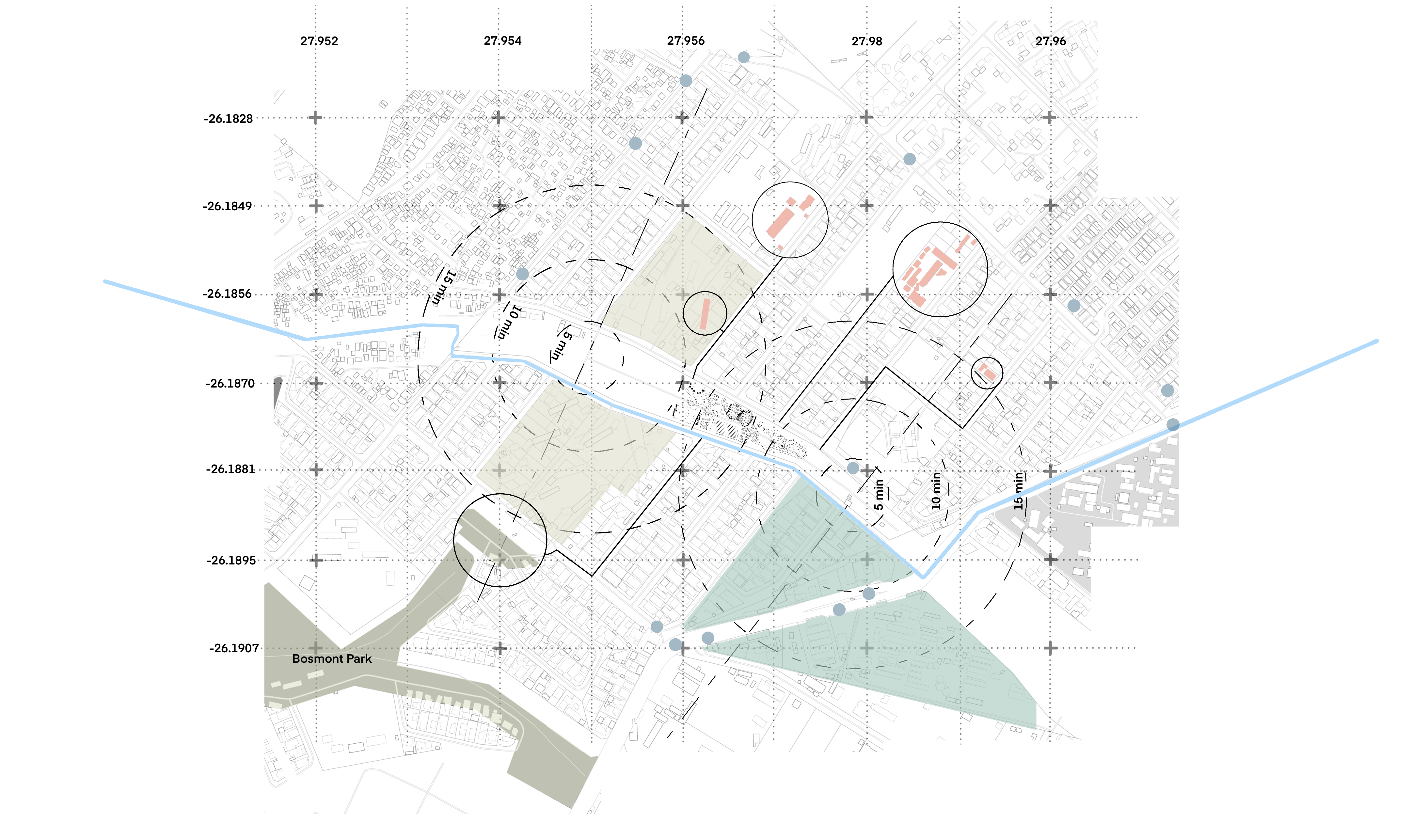 Copyright © 2022 Graduate School of Architecture, University of Johannesburg, South Africa. All Rights Reserved.