Urban Jungle

Play within the Urban Environment
Alexander Guccio

BArch Hons 2022
Supervisors:
Unit Leader: Gregory Katz
Unit Tutor: Jaco Jonker
Unit Assistant: Senzo Mamba
UNIT 17
Making... A Difference 2022
Situated at 1 Sixty Jan Smuts in Rosebank, the MDP entails the mapping out of development trends within Rosebank to derive an intervention that is not only viable now but will continue to serve the area in the future. Through this mapping it is clear that high end residential apartment blocks and adaptive working spaces are the main projects being built in the area, with recreational spaces sorely lacking and forcing residents to drive to other areas to engage in these activities.

As a result, the derived intervention is the development of a recreational hub that consolidates a variety of recreational programs onto one site that can cater to the fast-increasing number of young professionals moving to the area.

Additionally, these programs that include skateboarding and rock climbing allow for interventions in alternate ways of moving through the building, with the end result creating a unique structure that engages the users while also drawing the attention of people who travel past the building.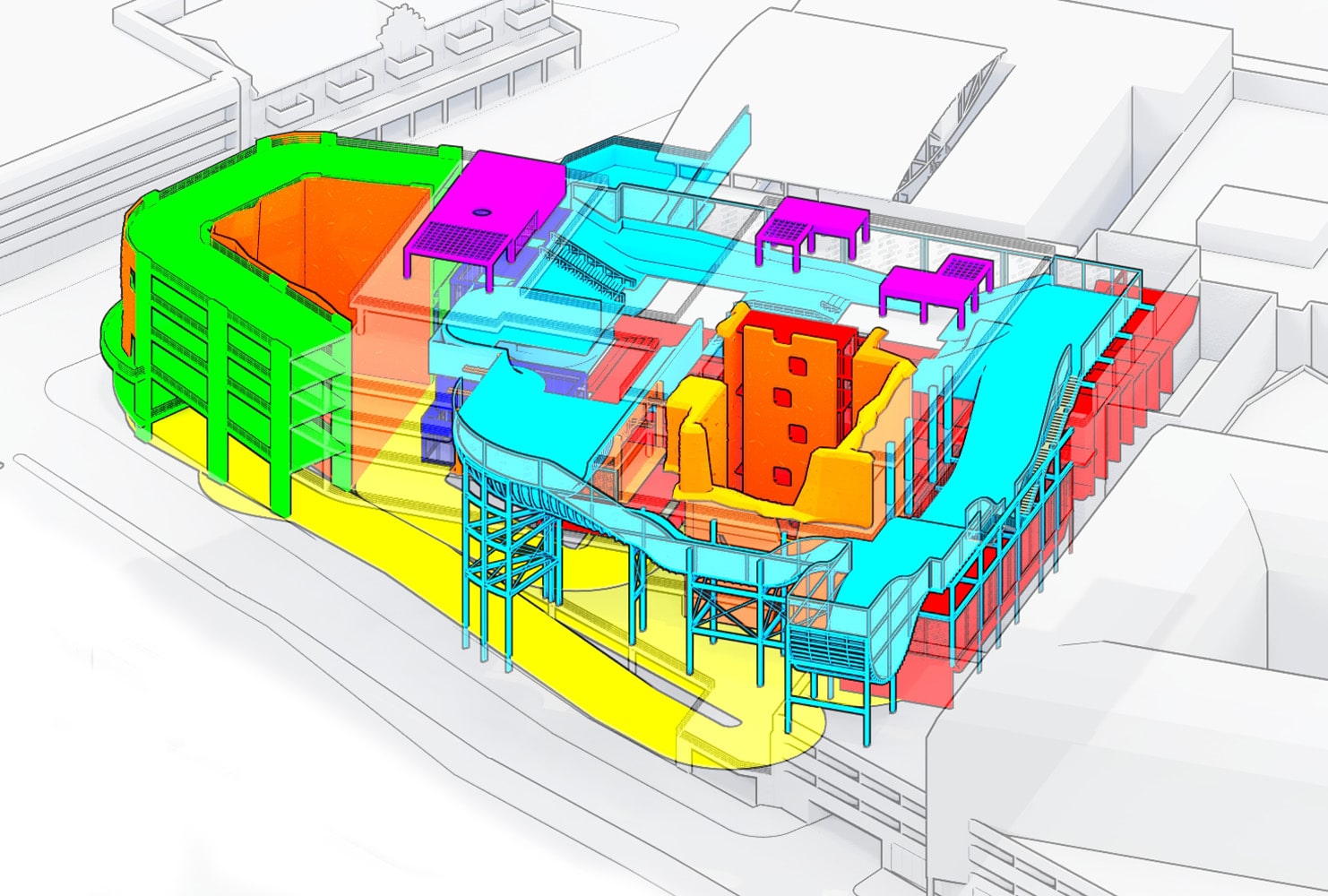 Keywords:
Movement, Recreation, Development, Play, Structure, Circulation
---
Copyright © 2022 Graduate School of Architecture, University of Johannesburg, South Africa. All Rights Reserved.