Lecture Series 2022

The GSA Lecture Series continued throughout 2022. Presentations by a range of local and international practitioners offered the GSA community an opportunity to engage with architects at the forefront of architectural practice and discourse.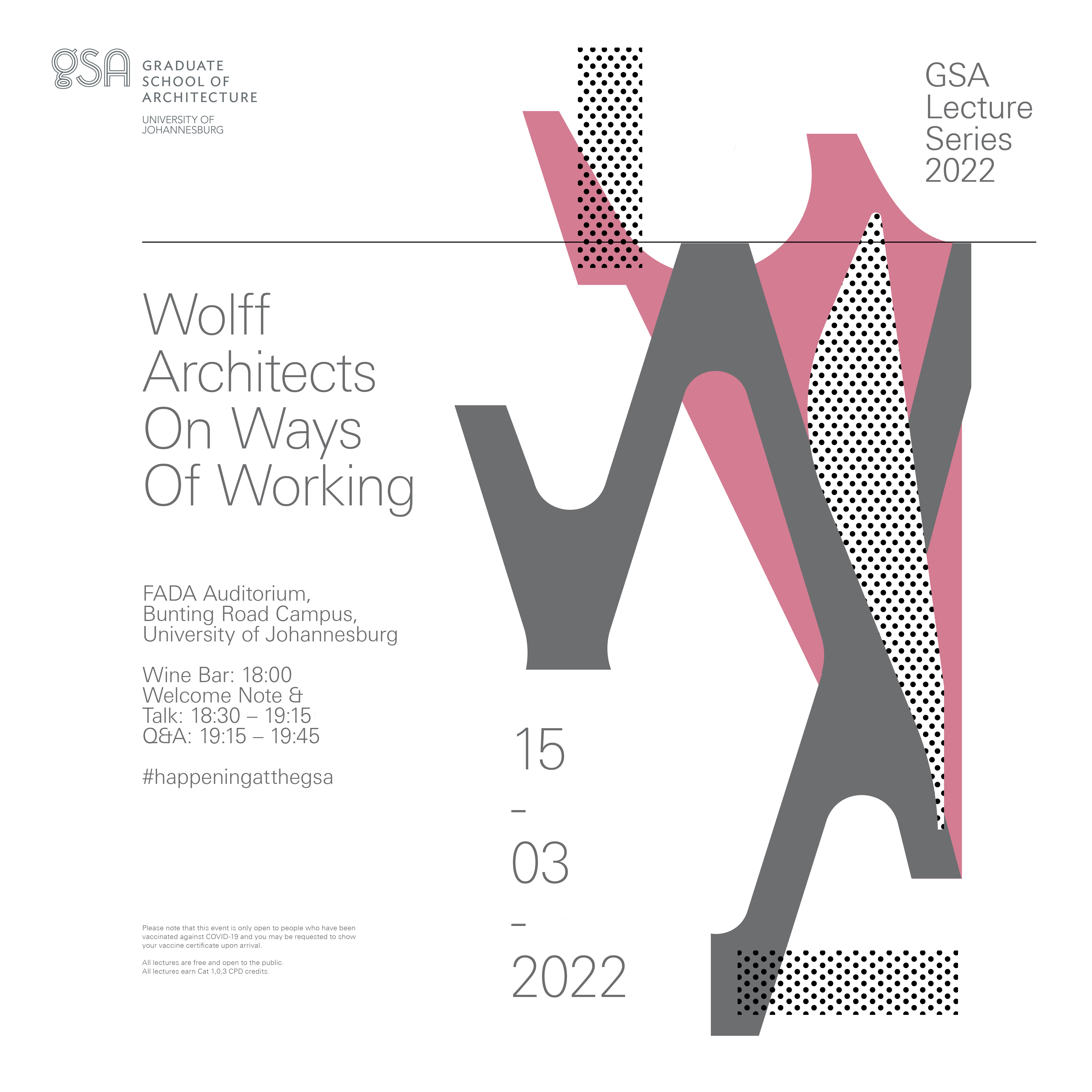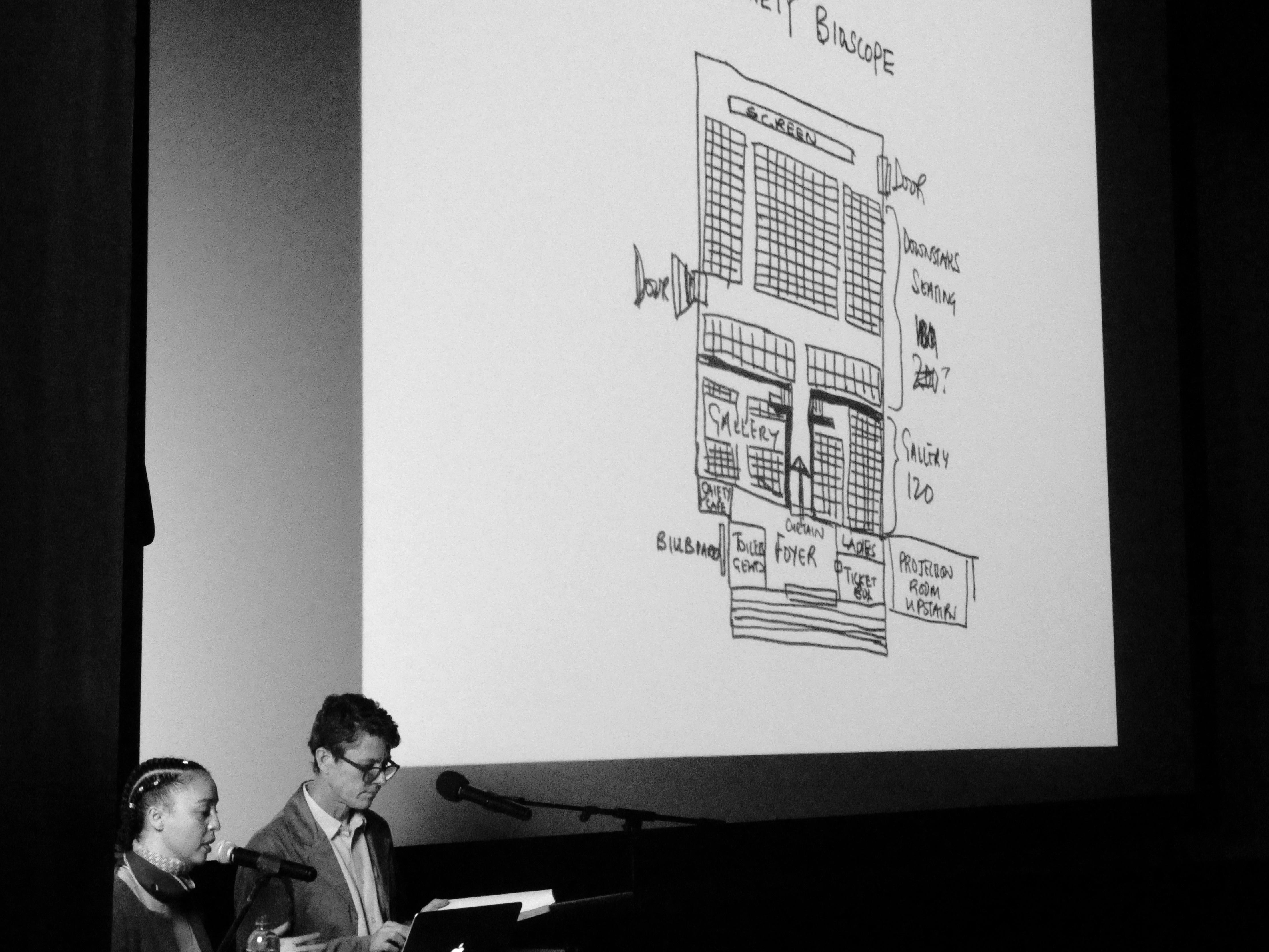 On Ways Of Working
Wolff Architects
Cape Town
15 - 03 - 2022
Informed by the colonial history of their home in Cape Town, Heinrich and Ilze Wolff established their eponymous architecture firm in 2012 as a vehicle for addressing social inequities, as well as the erasure of indigenous landscapes and narratives.
New Models
Manijeh Verghese
Architectural Association, London
01 - 09 - 2022
Manijeh is the Head of Public Engagement at the Architectural Association (AA) where she curates the public programme of lectures and exhibitions including the New Models lecture series that invited practitioners from different disciplines to discuss how their work can change the models around which society is organised.
The Making of Three Films
Kannan Arunasalam
28 - 07 - 2022
Kannan is a British-Sri Lankan documentary filmmaker. Kannan studied Psychology at the University of Cambridge and International Human Rights Law at the University of Oxford, focusing on new media and conflict. He has taught at Cornell University's Department of Asian Studies and continues to produce films in collaboration with its Department of Architecture.
Creative Resilient Community, a Method
Annacaterina Piras, LWCIRCUS
26 - 04 - 2022
Working with an international creative community of architects, artists, landscape architects, photographers and directors and in close collaboration with local communities in the South and North, LWCircus has developed a methodology that contemplates the implementation of a participatory project through the exchange of cultural codes.
Making, Writing & Speaking Architecture
Nana Biamah-Ofosu
29 - 09 - 2022
Nana Biamah-Ofosu is a Ghanaian-born qualified architect, educator, researcher and writer based in London. She is a co-founder of Studio NYALI, based in London. The work of the practice aims to centre peripheral identities, cultures and people by examining, challenging and shifting architectural critiques and narratives towards a more inclusive, holistic understanding of the built environment.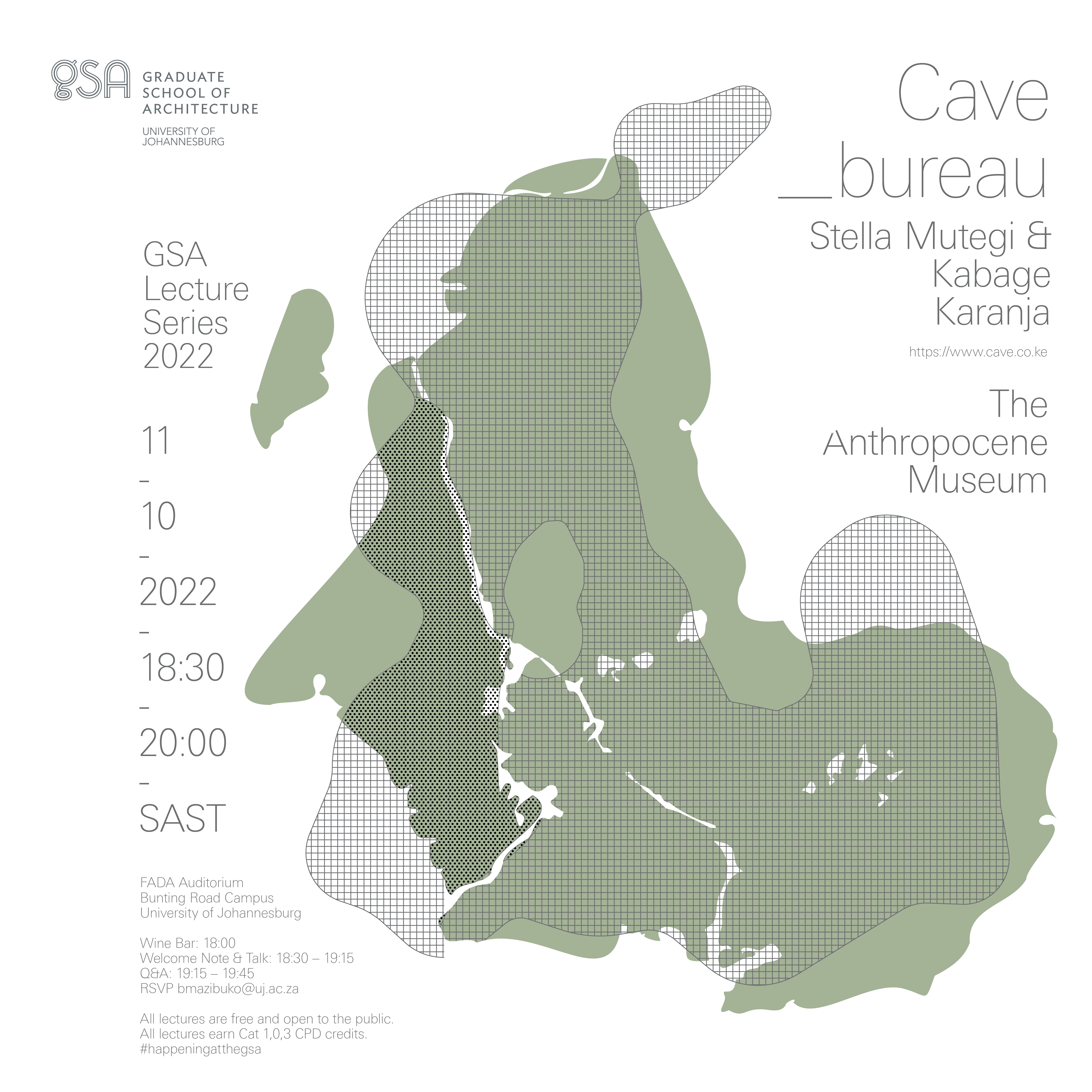 The Anthropocene Museum
Cave Bureau, Stella Mutegi and Kabage Karanja
11 - 10 - 2022
Nairobi-based bureau of architects, Cave Bureau's research and exhibition programmes fall under what we call The Anthropocene Museum. This conjoined title recognises the proposed new geological epoch we are living in. The Anthropocene is a geological time interval starting from the middle of the twentieth century, in which the processes of our Earth have been profoundly altered by human activities taking place since the industrial revolution.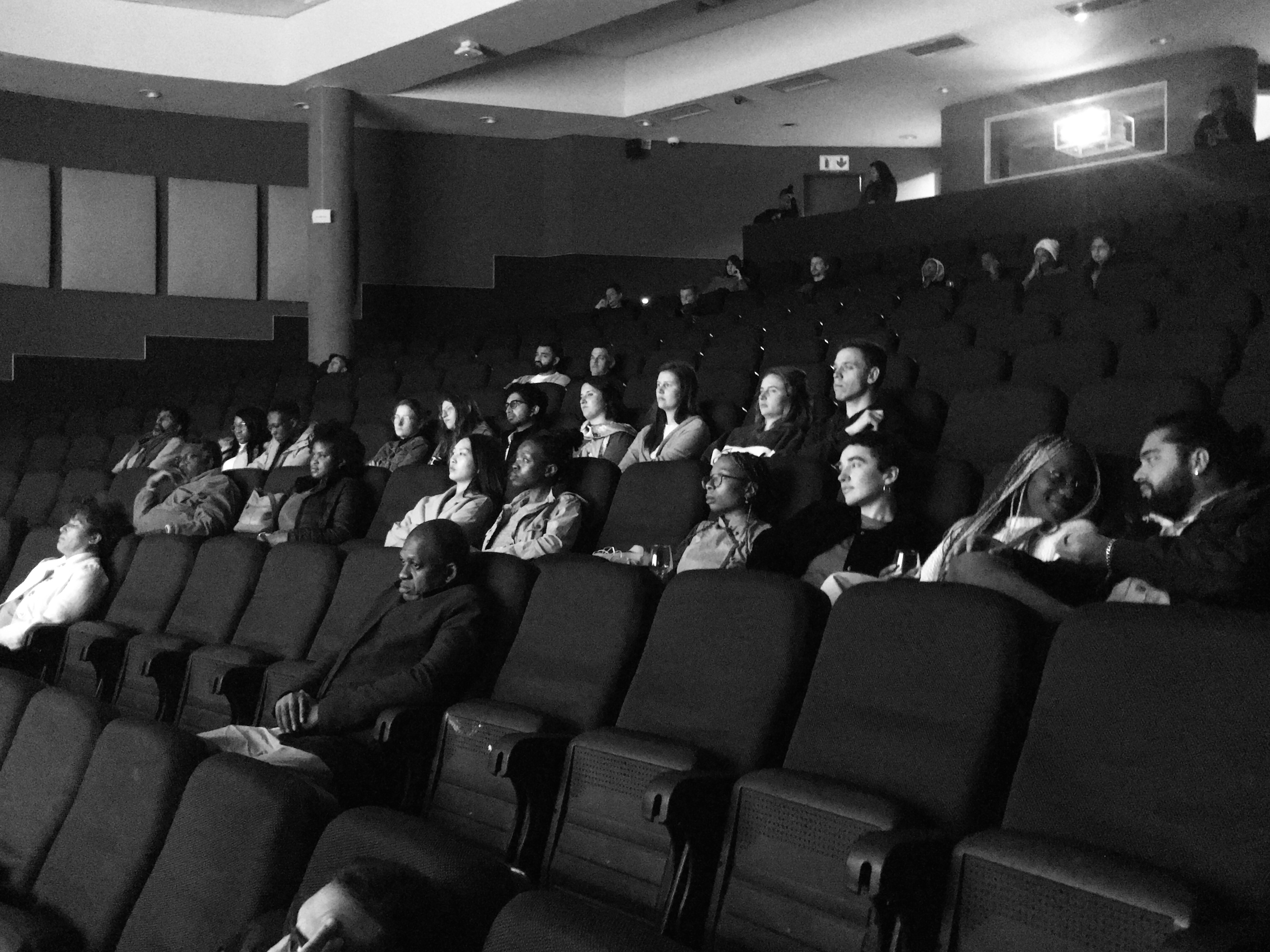 Translations
Alberto Pottenghi
18 - 08 - 2022
Alberto is a research associate in Architectural Design and Participation under the supervision of Francis Kéré at the Technical University of Munich. He is also currently involved, as a guest lecturer, at the course Ad
vanced Design Studio: New Tools at
YALE School of Architecture.
Advanced Design Research Seminars

Advanced Design Research at the GSA aims to develop and expand research in architecture through both traditional and experimental forms - as well as through practice-based research. ADR events offer opportunities for the exposition and exchange of contemporary research thinking and practice, providing a space for the exploration of emergent trajectories and paradigms with the aim of stimulating informed and relevant discourse.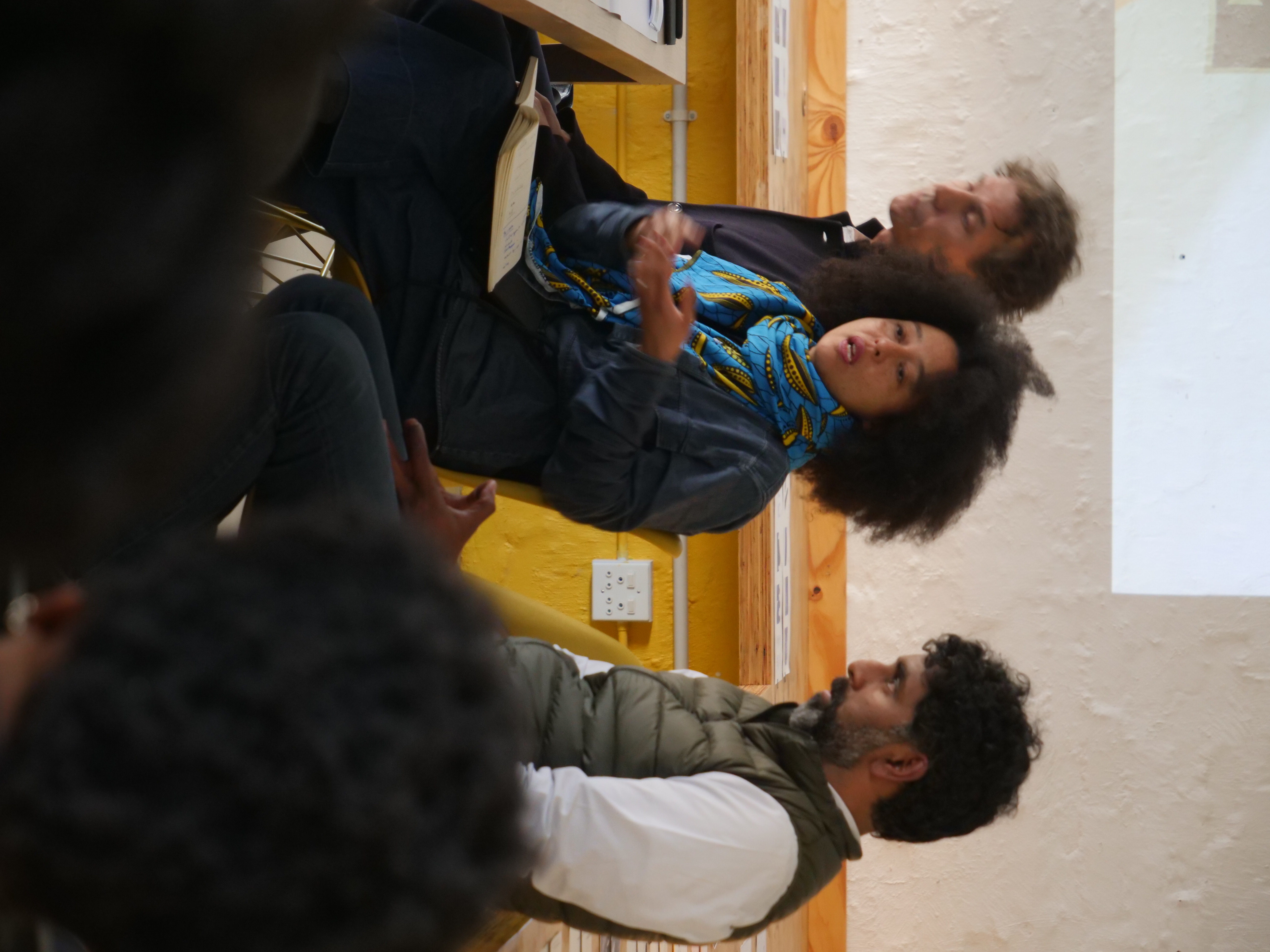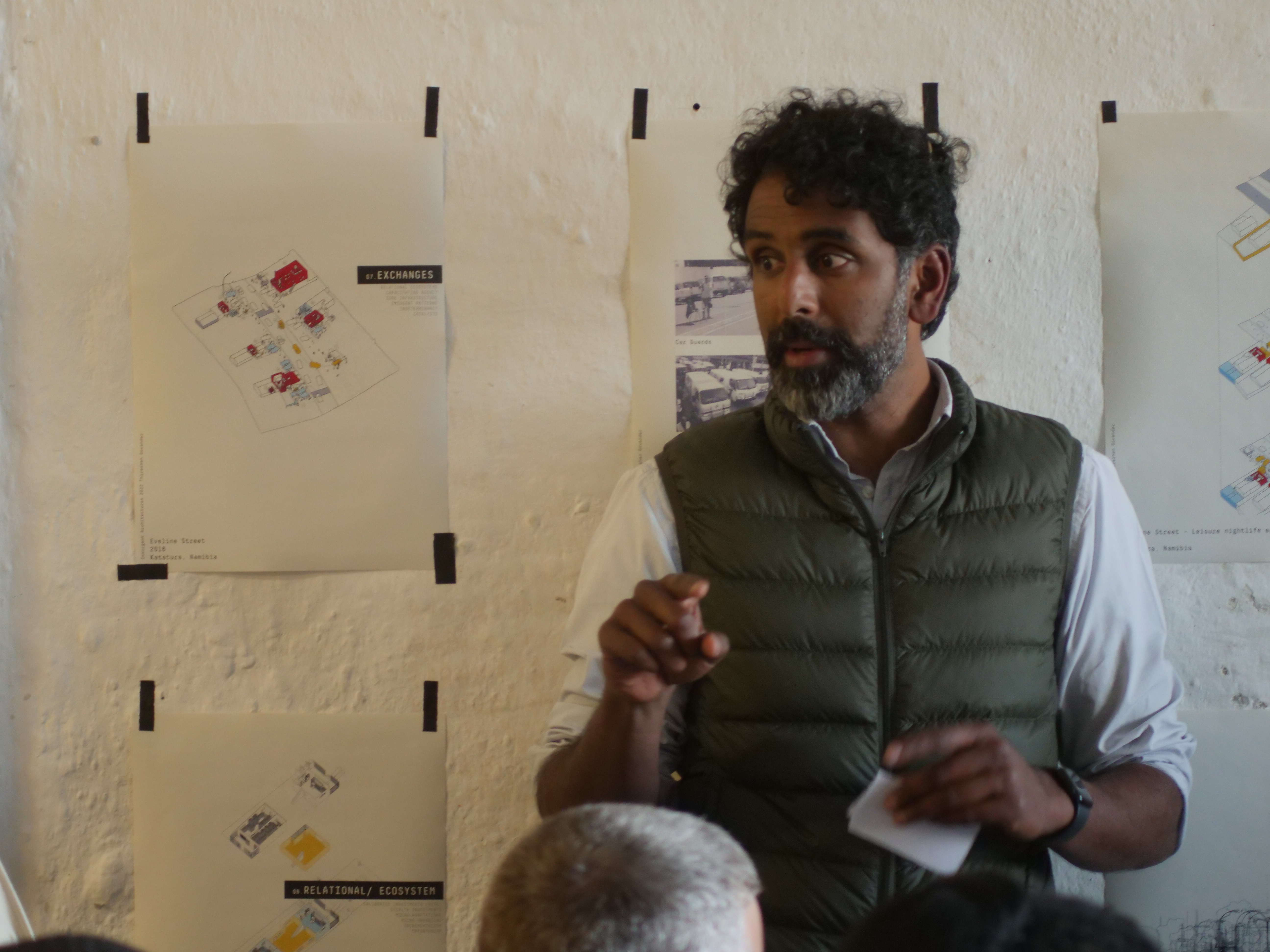 Thiresh Govender
18 - 08 - 2022
The works were shared through an Incomplete Atlas of Insurgent Architectures to introduce the research and invite critical dialogue on its positioning and value. The Atlas holds exemplary case studies which begin to suggest a lexicon of tactics and operation for architectures born out of crisis. With invited guests, the dialogue collectively shaped the trajectory of the research on making an architecture that is as bold and incisive as the crisis it responds to.
Ilze Wolff
19 - 08 - 2022

The Steinkopf Community Centre in the Northern Cape remains a compelling place to address and learn from a rare set of intersecting conditions. The building once stood as an expression of powerful spatial conceptions conceived and built under extremely limited financial resources and compounded by seemingly insurmountable socio-political challenges. Apartheid, corporate paternalism, patriarchy, material impoverishment, spiritual terrorism, architectural excellence and racist ideologies all play out around how the building was conceived and executed.
International Critics' Week
The GSA hosted its International Critics' Week at our new premises from the 10th to 13th October. We hosted international critics together with a number of local eminent architects, creative practitioners and other brilliant minds to review the work of all the GSA's students over a three-day review session.
Invited Critics included:
Stella Mutegi, Kenya
Kabage Karanja, Kenya

Olayinka Dosekun-Adjei, Nigeria

Jeffrey Adjeyi,Ghana

Nyireneza Mpyisi, Uganda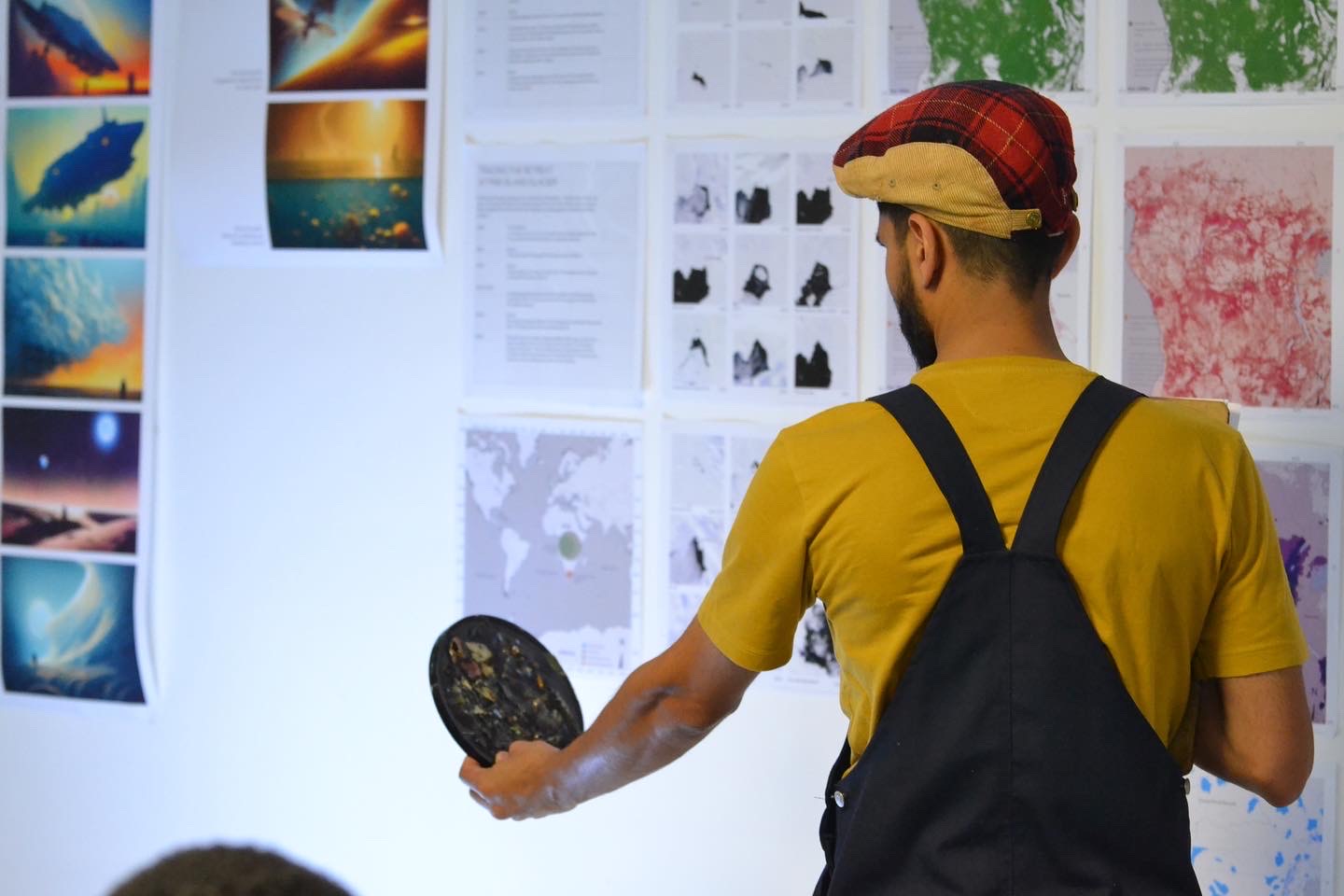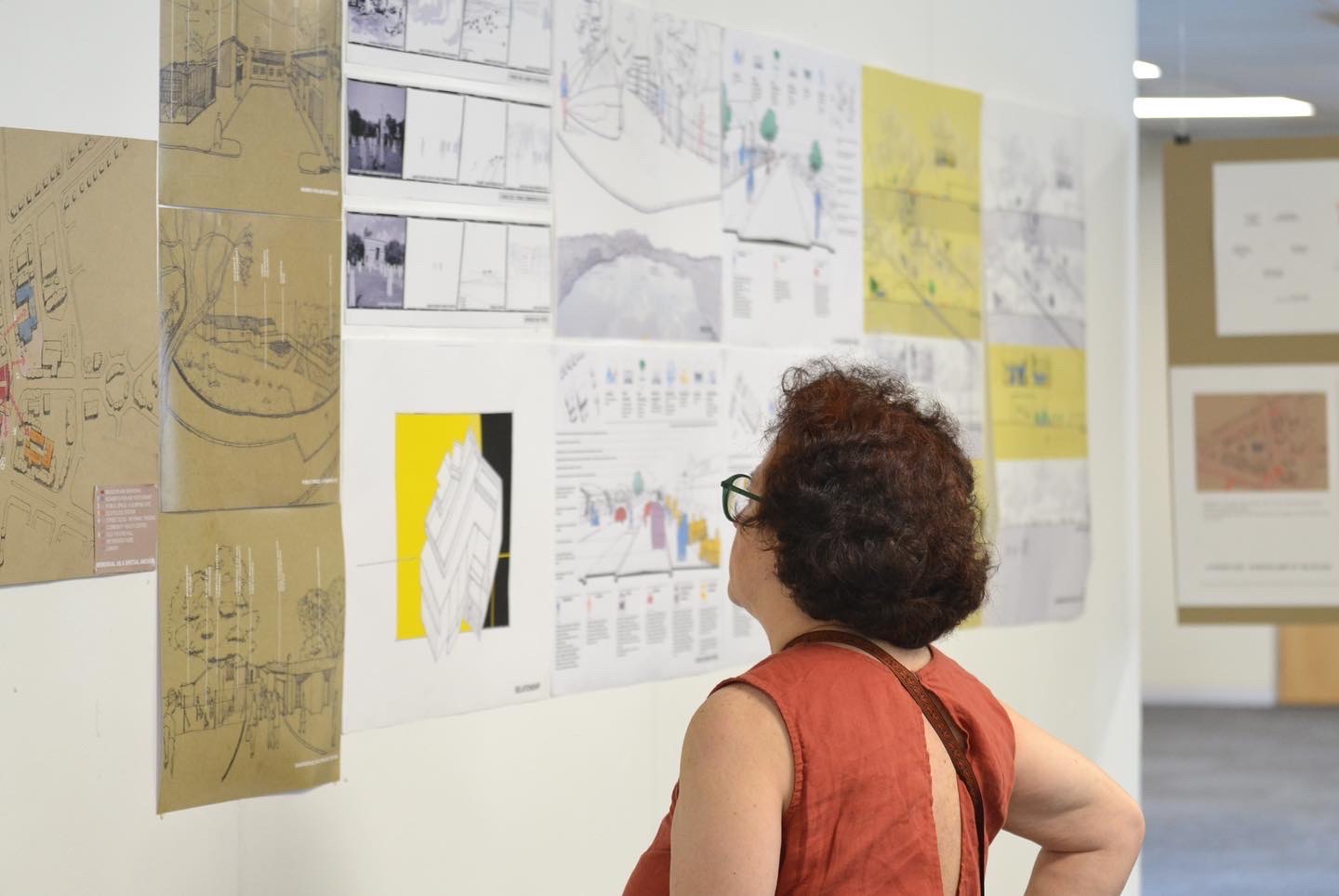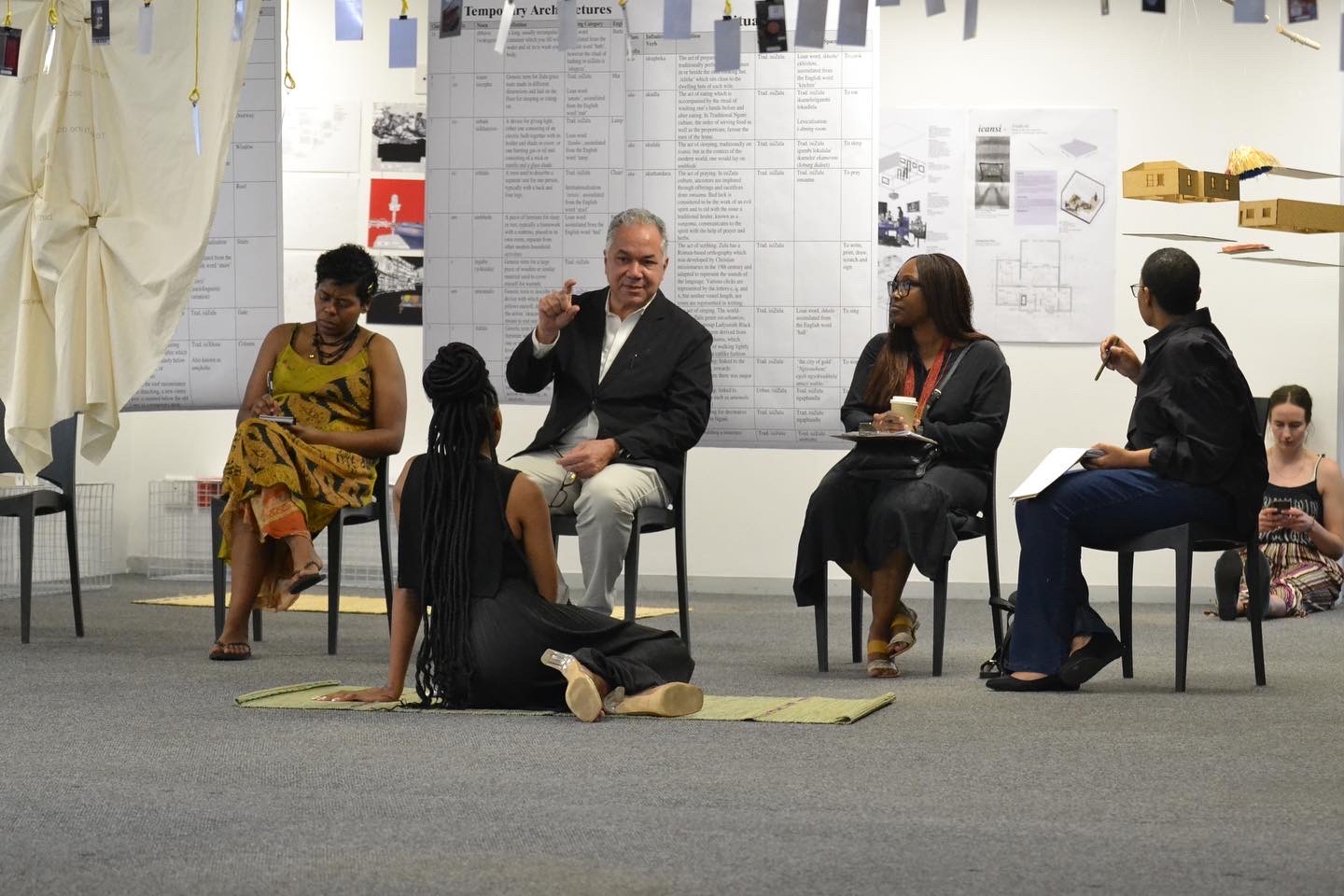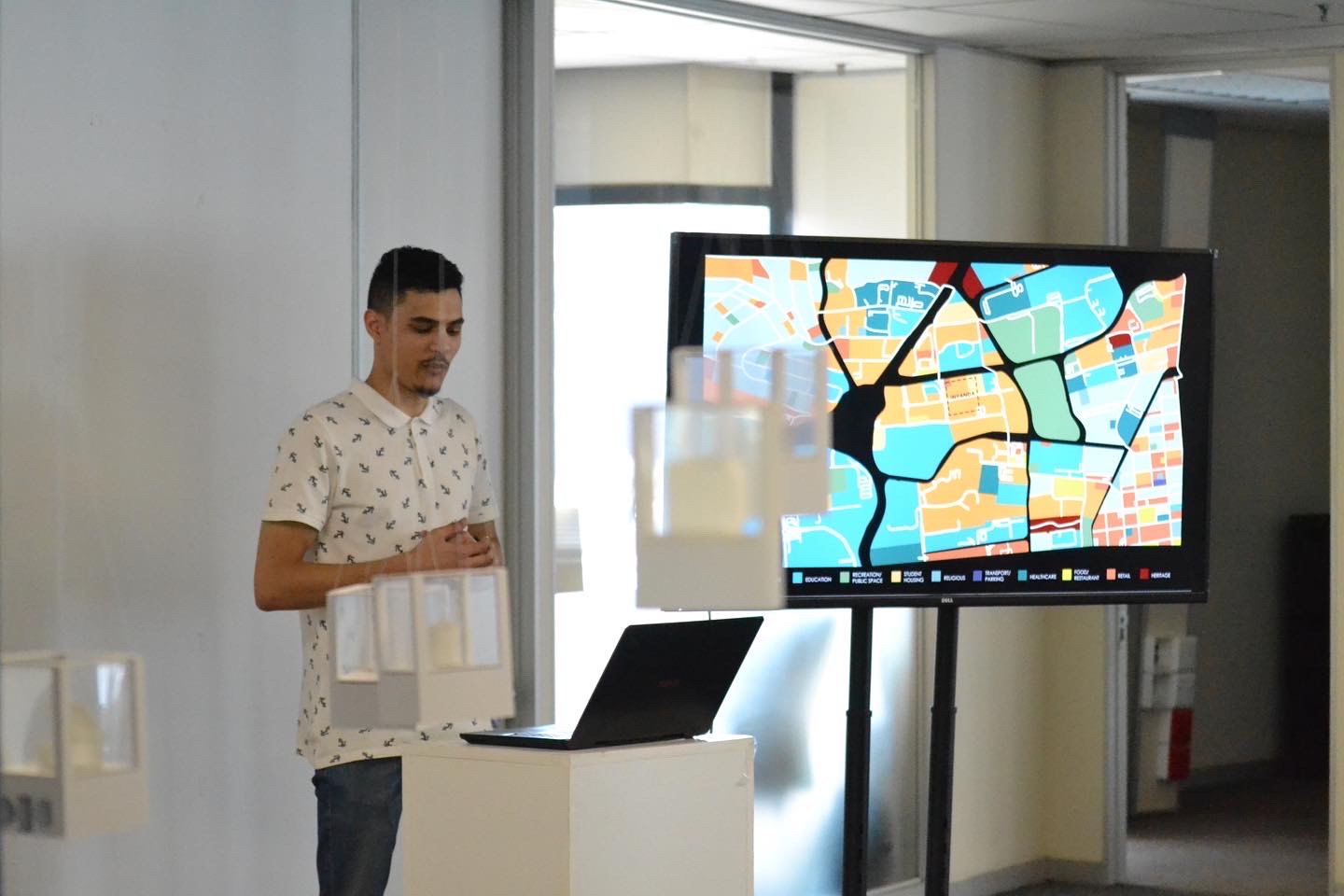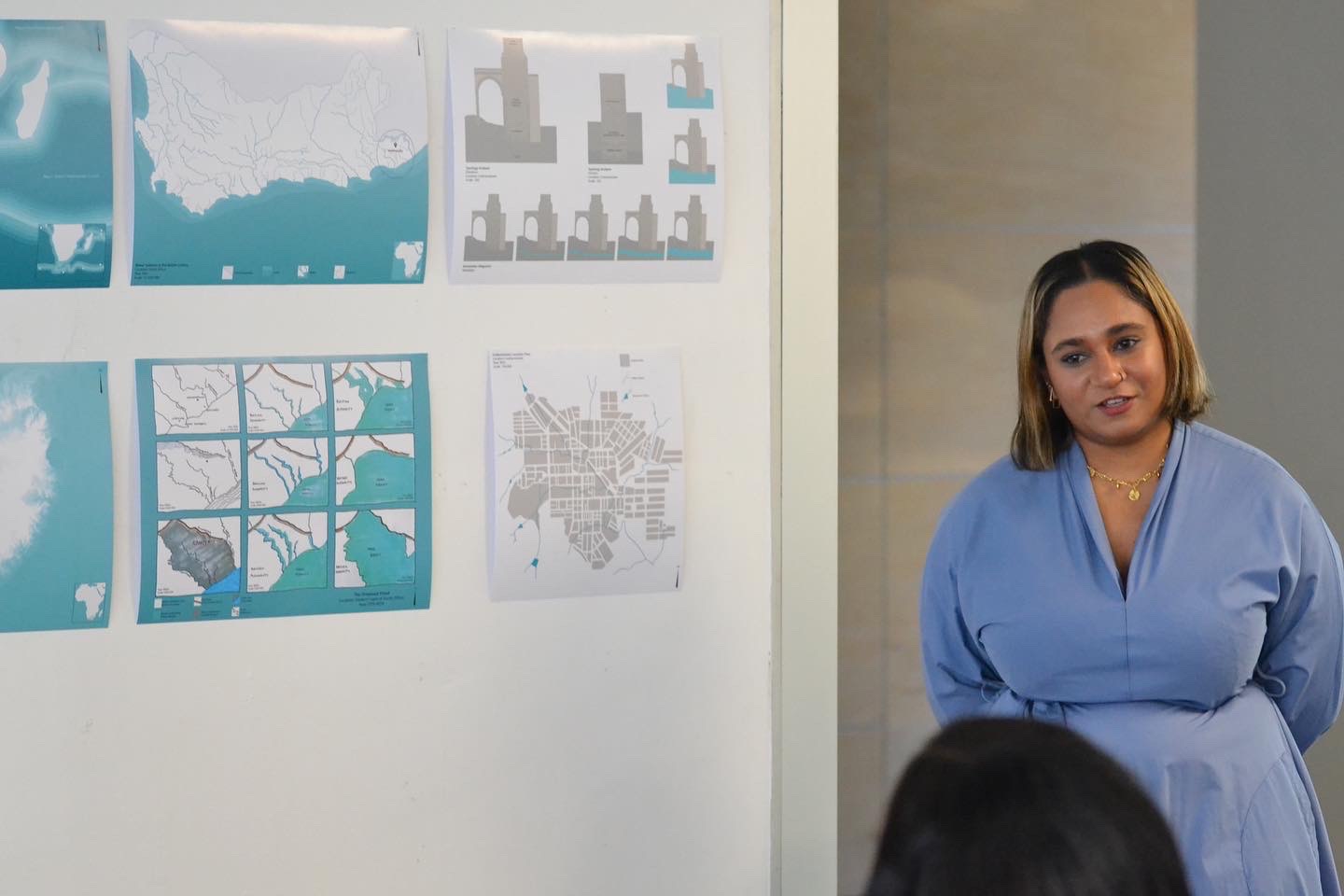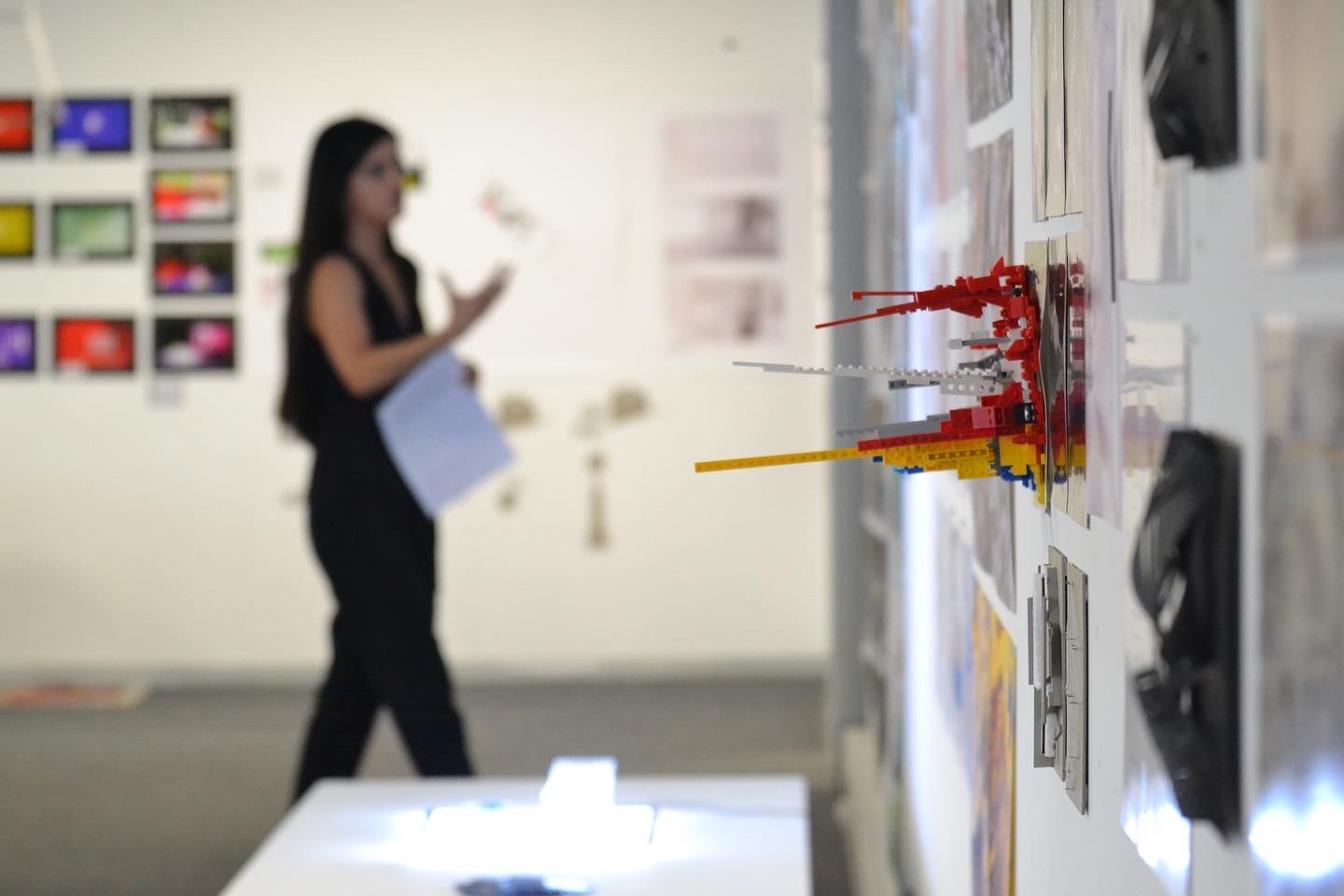 Women's Mobile Museum

The Women's Mobile Museum is conceived by Zanele Muholi and created with Lori Waselchuk and TILT Institute for the Contemporary Image. The artists of the Women's Mobile Museum envision a decolonised art museum that welcomes all people.

WMM partnered with the GSA and VIAD to bring the exhibition to FADA and to convene the Black Joy and Self Care Symposium at the Soweto campus.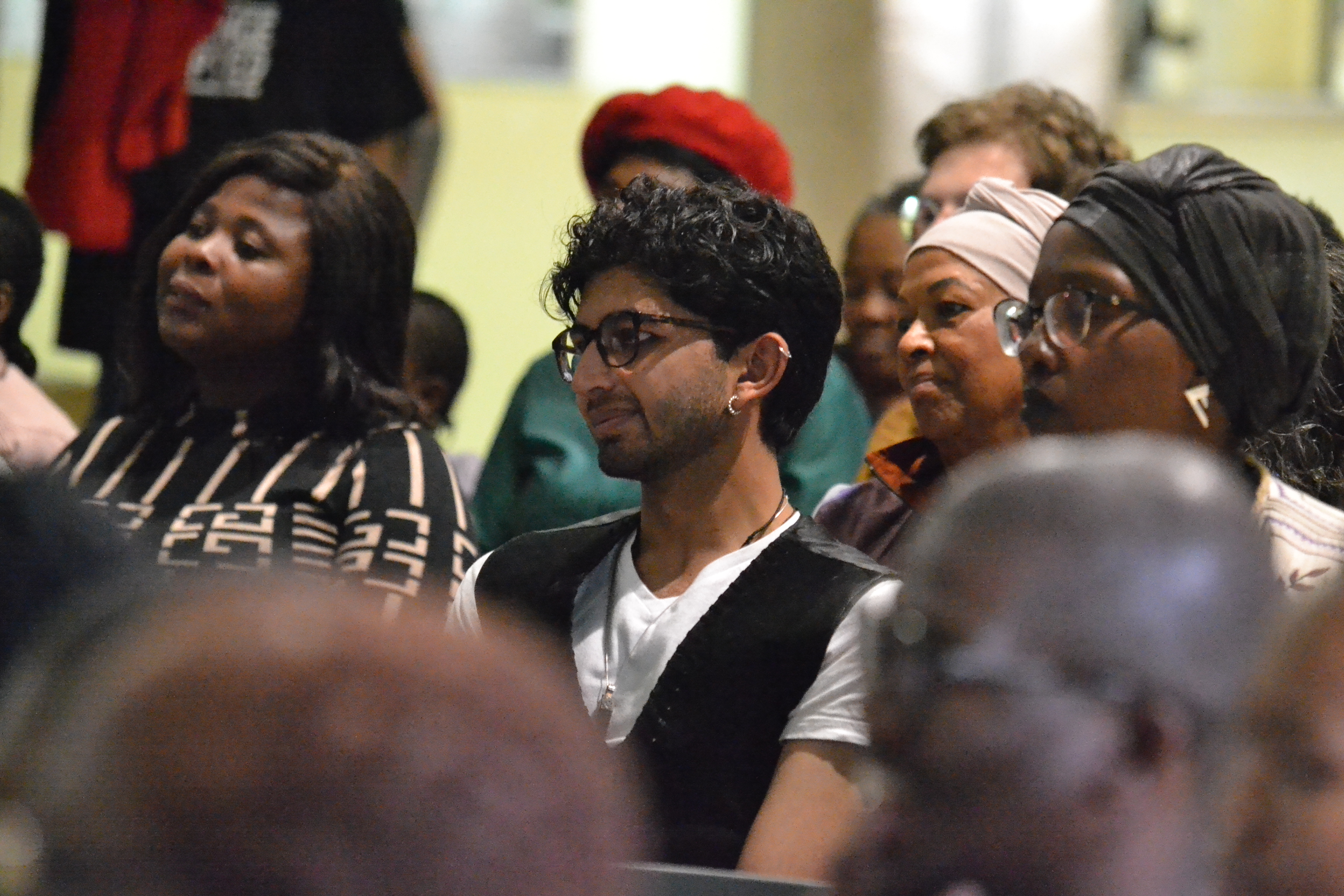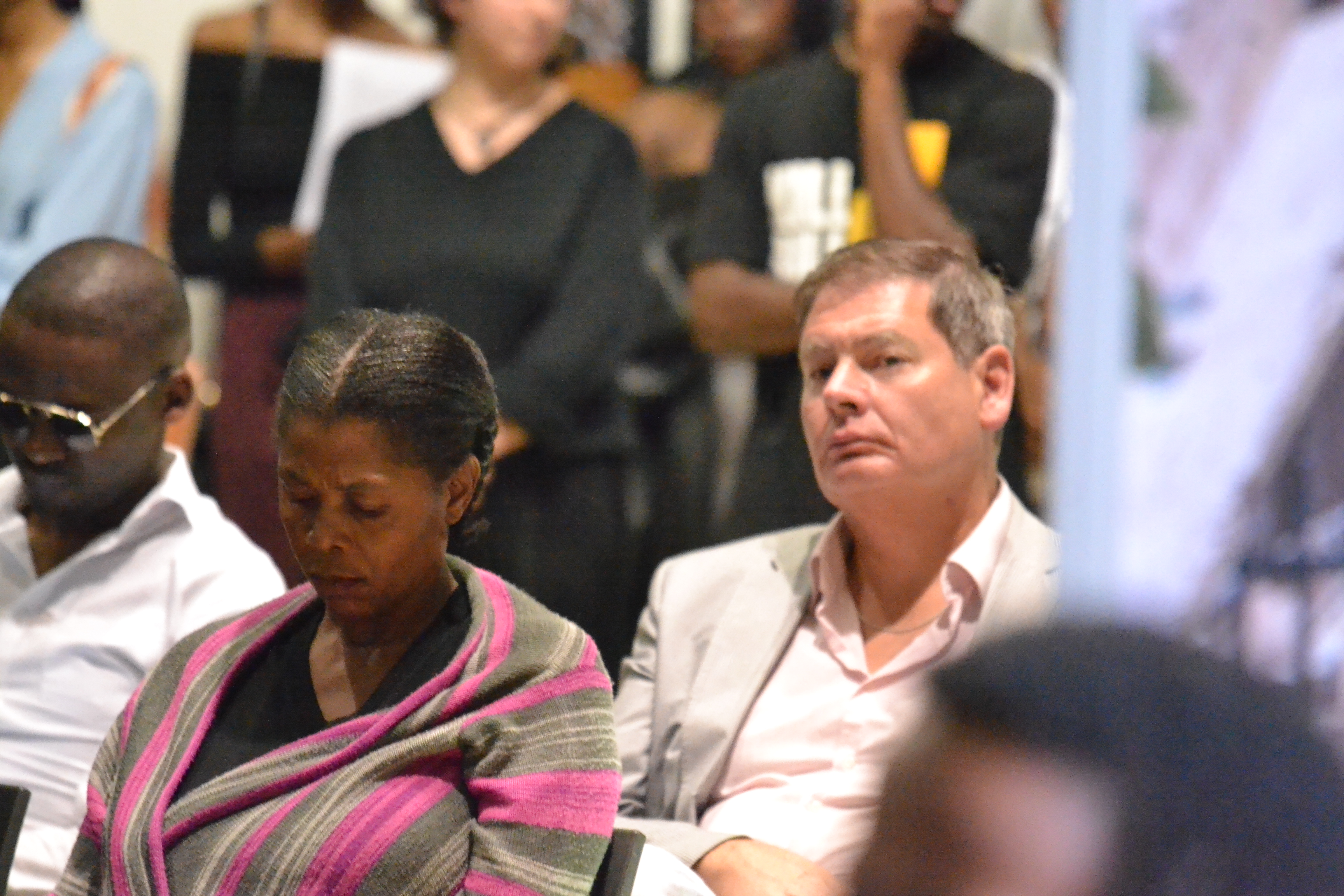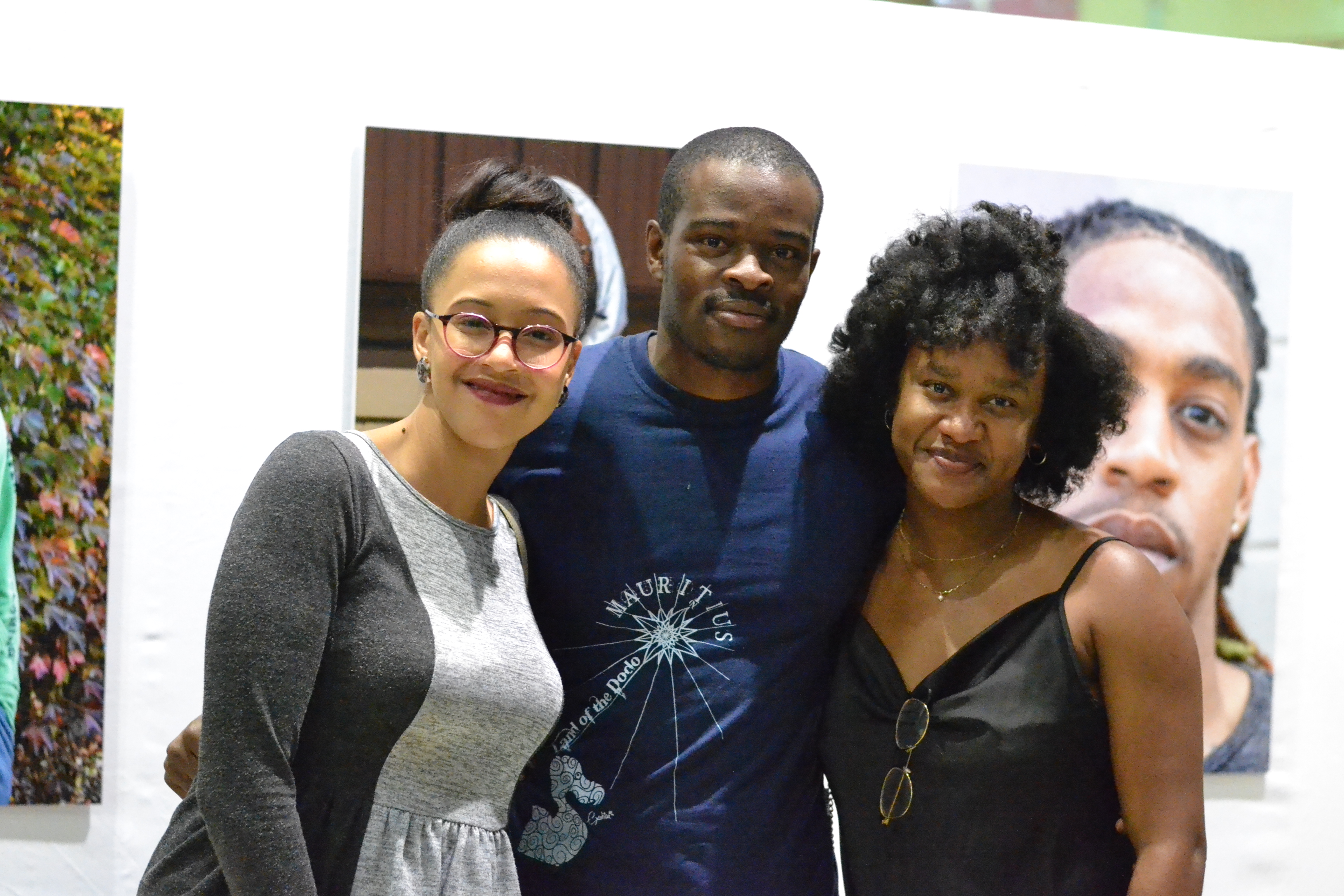 Professional Practice Lectures
The series explores how architects started off, landed their first appointments, perform projects and market and organise their practices. In addition, the practitioners speculated on where the profession of architecture is headed. The series is aimed at both architectural practitioners and students.
Mokena Makeka

Heather Dodd

Phil Mashabane

Anthony Orelowitz

Henning Rasmuss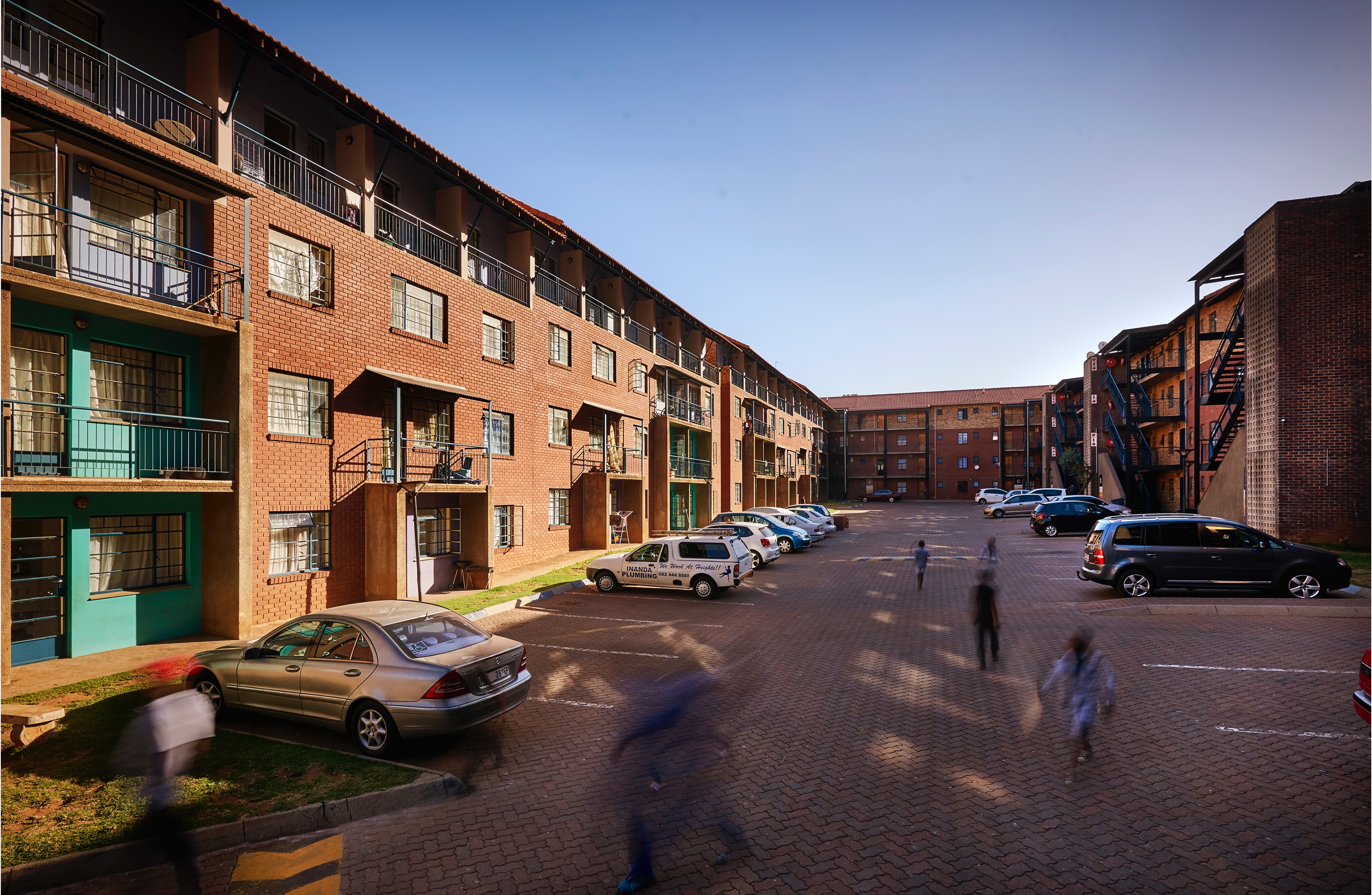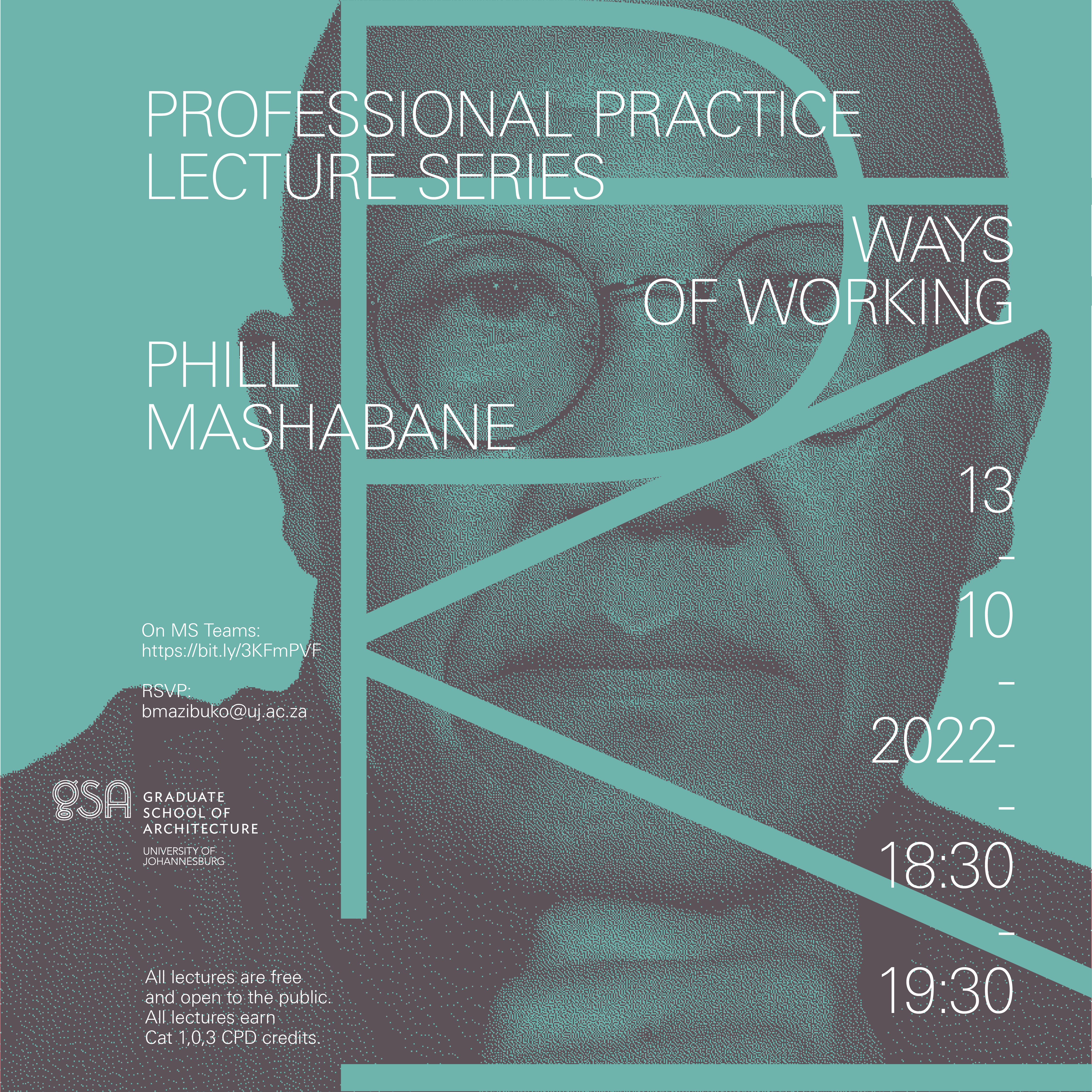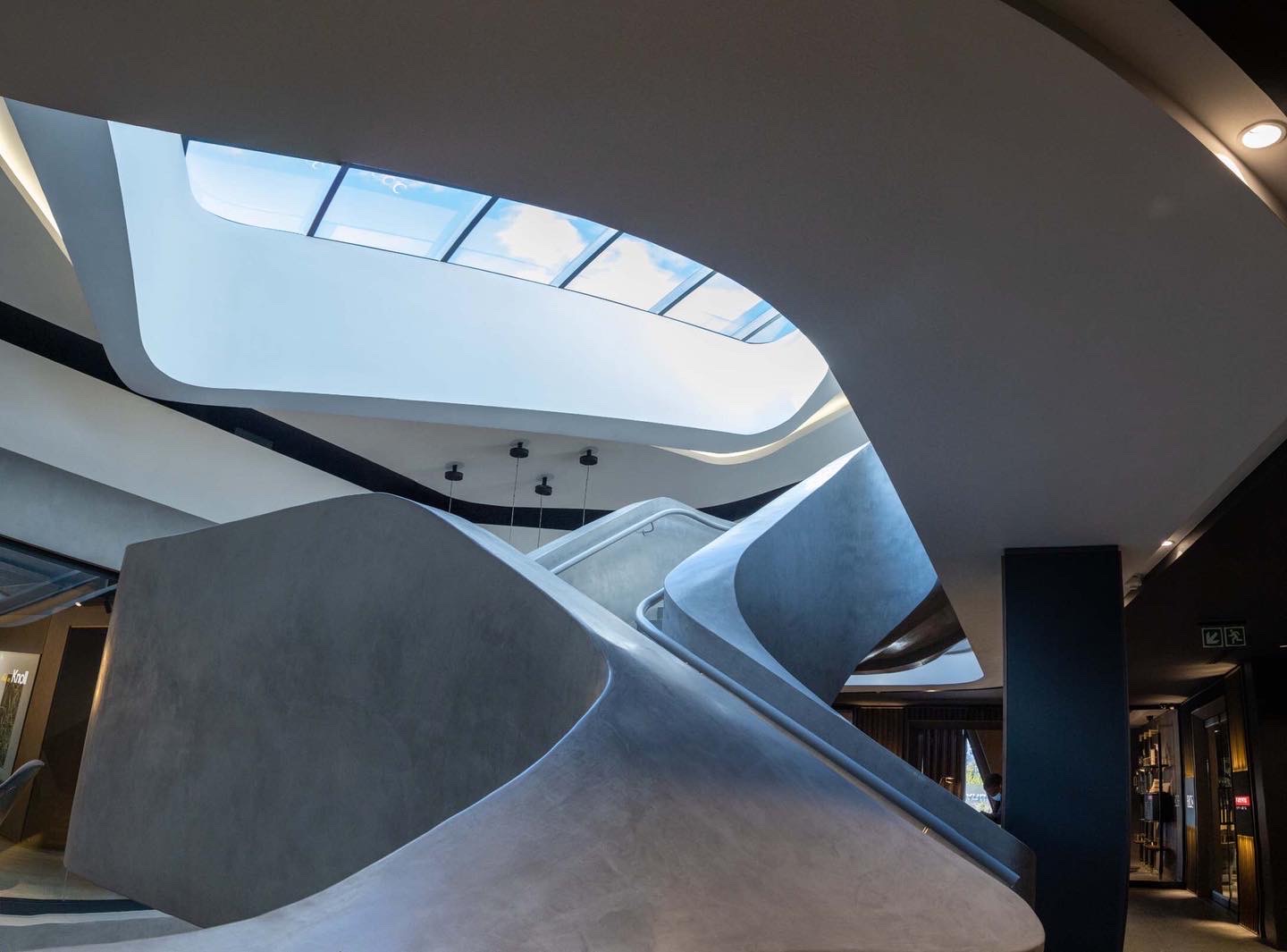 Copyright © 2022 Graduate School of Architecture, University of Johannesburg, South Africa. All Rights Reserved.